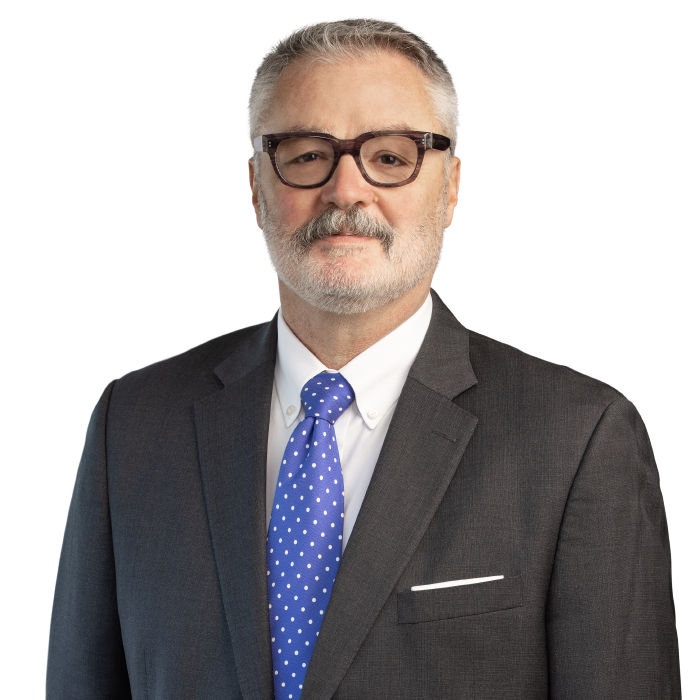 Partner
Billy J. Williams
Billy J. Williams, former U.S. Attorney for the District of Oregon, serves as a partner in Best Best & Krieger LLP's Environmental & Natural Resources practice group. During his 20-year tenure with the Department of Justice, Billy became widely known as a consistent, balanced and effective litigator and leader who is dedicated to the pursuit of unbiased justice. Now in private practice, Billy serves his clients in Oregon and across the nation with this same fervent advocacy, always committed to solving the seemingly unsolvable.

Billy's practice covers a full range of environmental, litigation, public and private investigations, and tribal issues. In addition to his government agency experience and relationships, Billy has groundbreaking and ever-relevant experience in land management, civil disputes, crisis management, tribal matters, corporate and government investigations, cannabis regulation and more. With meaningful and transferable skills in building trust to empower confidence of clients, he is a valued counselor, strategist and consensus-builder.

As U.S. attorney in Oregon from 2015-2021, Billy worked to forge relationships, foster understanding, and represent victim and state interests. He served on numerous advisory subcommittees and working groups, including the Native American Issues Subcommittee, Civil Rights Subcommittee, Border and Immigration Subcommittee, Domestic Terrorism Executive Committee, Ninth Circuit Fairness Committee and as chair of the Attorney General's Marijuana Working Group.

Before serving as U.S. attorney, Billy held additional leadership roles with the DOJ, including as first assistant U.S. attorney, chief of the Criminal Division, chief of the Violent Crimes Unit, and as the district's Indian Country assistant U.S. attorney and tribal liaison.

Before launching his career in federal service, Billy served as a senior deputy district attorney in the Multnomah County District Attorney's Office in Portland, Oregon. During his decade-long tenure, he specialized in prosecuting violent crimes, including homicide and sexual violence.

Billy and his wife, Teena Fife, enjoy spending time in the outdoors hiking, biking, skiing, golfing and international travel. Billy enjoys a long history of community engagement and building bridges of understanding between diverse communities, law enforcement and business leaders.
Consensus Building
In his previous roles, Billy has engaged with various interests groups, federal/state/local government agencies, tribal leadership and community members, stakeholders at cross purposes on difficult issues and private sector business representatives across the nation.

Of particular note:
In 2016, Billy worked to resolve the infamous Malheur Wildlife Refuge occupation. During and following this challenging episode in Oregon history, he met with county and local officials, ranchers and farmers, law enforcement, tribal leaders, leadership of the U.S. Forest Service, U.S. Fish & Wildlife and the Bureau of Land Management to gain a better understanding of divisive issues and foster relationships. Among his goals was to promote active and meaningful engagement between federal agencies and the general public on difficult issues related to land management of public lands.
In 2020, significant and historical water shortages in the Klamath Basin were leading individuals to threaten the takeover of a dam on the Klamath river. Outside agitators were threatening involvement. Billy conducted a series of meetings in southern Oregon with irrigators, county leaders, regulators, tribal leadership, private business, law enforcement and Bureau of Reclamation leadership. The efforts in building relationships, dissuading individuals from breaking the law and encouraging meaningful engagement by federal land management agencies were successful. Taking on divisive issues and building consensus in finding solutions is what Billy enjoys the most.
As the former chairman of the Attorney General's Marijuana Working Group, Billy has engaged locally and nationally on the subject of cannabis, the ever-shifting legalization landscape, and the diversity of regulatory and enforcement issues. He hosted marijuana summits in 2018 and 2019. Attendees included cannabis industry representatives and advocates, tribal representatives, private land owners, state and federal regulatory agencies, government leaders, law enforcement, substance abuse treatment providers and anti-cannabis advocates. Panelists covered the spectrum of relevant issues driving the challenges following state legalization efforts across the nation. The ongoing issues of potential federal legalization, decriminalization, federal/state regulatory enforcement, product safety, health and public safety issues, impacts on the private parcel industry, environmental consequences and a surging black market are but a few of the challenges to be addressed in the years to come.
William H Webster Profiles in Leadership Award, Prosecutorial Community Category, National Economic Security Alliance, 2022
Distinguished Service Award, United States Attorneys' Office, 2021
Oregon District Attorney's Association Appreciation Award, 2021
Confederated Tribes of Warm Springs Appreciation Award, 2021
Oregon-Idaho High Intensity Drug Trafficking Area Program Executive Board Appreciation Award, 2021
Friends of the Muslim Educational Trust Award, 2019
Citizen's Crime Commission Northwest Hero Award, 2016
Douglas County Oregon Appreciation Award for Service in Response to the Umpqua Community College Mass Shooting, 2015
DOJ Director's Award for Superior Performance in Indian Country/District of Oregon, 2014
DOJ Special Commendation for Outstanding Service in the Civil Rights Division, 2014
U.S. Attorney of Oregon for Contributions to Indian Country in Oregon, 2001
Professional & Community Involvement
High Desert Museum, Board of Trustees Member
Northwest Regional Re-entry Center, Board of Directors Member
Foundation for Drug Policy Solutions Leadership Council, Member
National Association of Former United States Attorneys
Urban League of Portland, Board Member, 2010-2015
Publications
"Lawyers: So-Called Progressive Prosecutors Have Failed in Their Responsibility to Follow the Law," Chicago Tribune, Aug. 13, 2023
Presentations
"Talking With the Feds: Best Practices for Engaging With Members of a U.S. Attorney's Office,"International Municipal Lawyers Association's Annual Conference, WONK Breakfast, Oct. 21
"Deep Dive into Oregon Psilocybin Services Act: Federal Law Issues," Emerge Law Group Webinar, May 26, 2022
Education & Admissions
Education
Willamette University College of Law
Washington State University