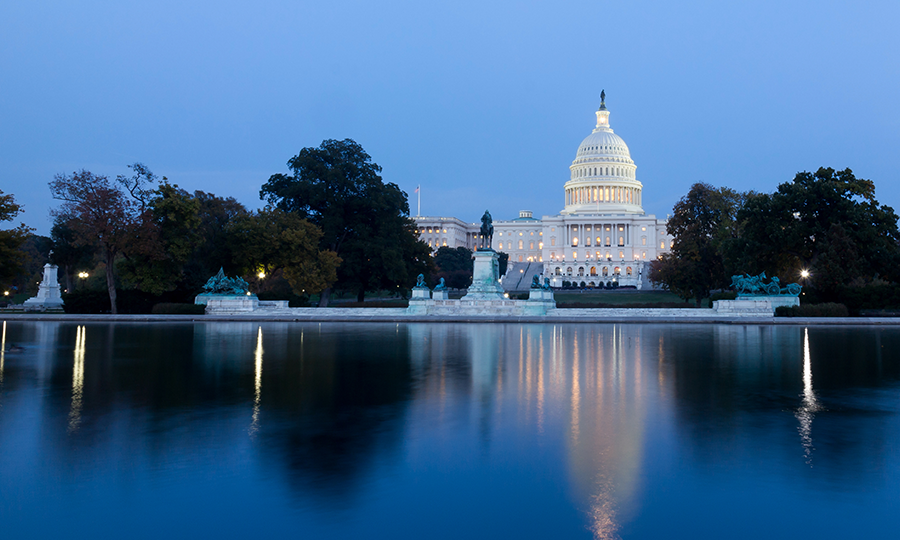 Government Affairs
As public and private entities work with federal and state governments, Best Best & Krieger LLP (BBK) is helping them to navigate challenges, influence policy, obtain funding and get their voices heard.
The practice works to utilize the nexus of law, policy and advocacy to ensure success for our clients. With meaningful relationships that span all branches of government, the BBK team ensures all avenues are explored to advance our clients' goals.
An Unrivaled Team
Recognizing that public policy matters involve a complex mix of legal, legislative and regulatory considerations, often at multiple levels of government, BBK's unparalleled substantive knowledge about our clients' issues is key to achieving their goals while remaining at the forefront of issues that could challenge clients' priorities.
Our Government Affairs team is structured as a multi-disciplinary, bi-partisan group. We bring together legislative advocates, policy advisors, subject matter-focused attorneys and litigators with decades of experience to skillfully manage the interplay of laws, policies, regulations, economic circumstances and competing interests to promote and protect our clients' positions. This gives our clients a single integrated team to rely on who can move their issues through state and federal legislative chambers, federal and state regulatory agencies and the legal system. Team members have held high-ranking positions in the White House, the U.S. Senate, the U.S. House of Representatives, the FCC, the U.S. EPA, U.S. Army Corps of Engineers, Council on Environmental Quality, Federal Maritime Commission, in state government, industry trade and local government advocacy organizations, and in the private sector.
We believe comprehensive strategic planning is the key to advocating before federal and state governments and in heavily regulated areas such as water, environmental and natural resources, infrastructure development and telecommunications. Part of that strategic plan involves long-term relationship building with key decision makers, including members of the U.S. Congress, California State Assembly and Senate, legislative staff, and other key government stakeholders.
Our Services
BBK's Government Affairs team represents our clients' positions on complex policy issues to decision makers and key stakeholders. We devise innovative funding techniques and help clients develop actionable goals and implement strategic legislative action plans. Additionally, we assist clients by:
Helping them obtain funding for vital infrastructure projects
Enhancing client relationships with federal and state officials, staff and administrators
Protecting client interests at risk from changing laws, regulations and policies
Assisting in expediting permitting, reviews, authorizations and execution of infrastructure projects
Communicating and advocating their interests to elected representatives, key committee members, agencies and other individuals garnering their support and resolving conflicts, issues and concerns
Advising on, representing and preparing clients to testify at legislative, executive branch and regulatory meetings
Handling strategic communications with those in government, the media and the public
As a nationally recognized leader on water and environmental and natural resources issues, BBK has worked on all of the major national environmental legislation, advocated for new laws and obtained unprecedented funding for client projects.
BBK's Government Affairs professionals' achievements for clients include:
Creating a new federal funding program specifically for large-scale water recycling projects
Using tri-national treaty negotiations to obtain $330 million in federal funding to address the transboundary sewage matter along the Tijuana River
Securing over $30 million in federal funding for study and construction of a water reclamation and reuse project
Leveraging multiple appropriations to support water infrastructure development in various disadvantaged communities in southern California
Amending the federal Clean Water Act on behalf of a Texas-based public agency, which resulted in significant reduction of toxic emissions at a lower cost
Negotiating with the Army Corps of Engineers to expedite an approximately $1 billion ship channel expansion project in Texas
Obtaining $100 million in appropriations for a rural water supply in South Dakota
Securing a $100 million grant for Los Angeles agencies to construct secondary treatment facilities and comply with court and regulatory orders
Procuring $7.6 million to fund an airport project in south Texas
Working with federal regulatory agencies to edit their Waters of the United States rule
Submitting solicitations to the General Services Administration, which awarded our clients $61.6 million for two Texas ports of entry to ease traffic and congestion
Advocating for federal funding to support clients' ability to respond to and recover from the COVID-19 pandemic