At a Glance
A unique aspect of Shawn's practice is his focus on the relationship between land use and water.

He has taught land use and planning classes at the University of California, San Diego Extension.

Shawn provides both general and special counsel services to California cities and public agencies.

Shawn Hagerty works with public agencies in California and throughout the United States to solve complex legal problems, with an emphasis on federal and state water quality and water supply laws. His years of experience serving as both general and special counsel to public agencies give him a deep understanding of the best practices, trends and approaches necessary to obtain permits for, and successfully implement, small and large-scale water quality and water supply projects. Because of Shawn's experience as a city attorney, a unique aspect of his practice is his focus on the relationship between land use and water.

Water Quality
Shawn's practice involves helping his public agency clients assess and comply with the numerous federal and state water quality regulations. This includes work under the Clean Water Act, the Safe Drinking Water Act and the state equivalents to these federal laws. He advises clients regarding the obtaining of, and compliance with, National Pollutant Discharge Elimination System permits, and represents clients in administrative actions regarding such permits. His work includes stormwater permits, industrial permits (including construction), permits for publicly owned treatment works, water supply permits and 404 permits/401 certifications. It also includes related work triggered by the Endangered Species Act and other federal and state environmental laws that are involved in water quality and water supply projects. Shawn works with the Environmental Protection Agency and state water quality officials on these matters.

Representative Matters
Representing the City of Santa Maria in its effort to create an Integrated Plan to consolidate all of its water quality and water supply obligations under one comprehensive, watershed-based plan
Representing the City of Ventura in an action challenging the City

'

s use of water from the Ventura River due to alleged impacts on steelhead trout
Representing the City of Santa Barbara in connection with the restarting of its desalination facility, including obtaining updated water quality permits for the facility
Representing a large number of federal and state associations in connection with a U.S. Ninth Circuit Court of Appeals case involving the novel

"

conduit theory

"

of liability under the Clean Water Act
Representing the City of Manvel, Texas, in connection with long-term water supply and water quality planning and implementation
Serving as a water quality expert in a successful federal district court jury trial

Municipal Law and Land Use
In addition to his water quality and water supply experience, Shawn provides both general and special counsel services to California cities and public agencies regarding general governance and land use issues. Since 2003, Shawn has served as city attorney for the City of Santee, Calif. Since 2009, he has also served as corporate counsel to Civic San Diego, a nonprofit corporation that provides permitting, economic development and project management services to the City of San Diego in specific portions of the City. As counsel to these and other California entities, Shawn has developed experience in governance and land use matters applicable to California cities and public agencies.

He has taught land use and planning classes at the University of California, San Diego Extension, and presents at seminars for organizations such as the California Stormwater Quality Association, the National Association of Clean Water Agencies, the International Municipal Lawyers Association, the Texas City Attorneys Association, the Association of California Water Agencies, the California County Counsels Association, the Association of Environmental Professionals and other planning organizations.

Education
University of Wisconsin, J.D., with honors
College of William and Mary, B.A., with honors, religion

Admissions

Awards
The Best Lawyers in America®, Land Use and Zoning Law, 2016-2021
Land Use & Zoning Law Lawyer of the Year in San Diego, Best Lawyers®, 2020
San Diego Super Lawyers, Environmental Law, 2007, 2014-2020
The San Diego Daily Transcript's Annual 100 Influential Leaders in San Diego, 2016
International Municipal Lawyers Association Amicus Service Award, 2016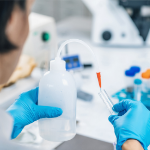 Legal Alerts
Jun 05, 2020
EPA Issues Final Rule to Narrow Scope and Timelines for State Water Quality Certifications
Changes to Clean Water Act Section 401 Certifications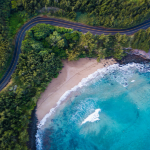 Legal Alerts
Apr 23, 2020
Supreme Court Decision Creates New Standard for Clean Water Act NPDES Permit
County of Maui v. Hawai'i Wildlife Fund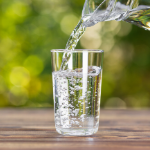 Legal Alerts
Feb 06, 2020
PFOA and PFOS Response Levels Lowered for California Drinking Water
New Thresholds Impact Wider Swath of Public Water Suppliers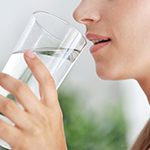 Legal Alerts
Sep 03, 2019
California Issues the Nation's Strictest Notice Levels for PFAS in Drinking Water
New Response Thresholds and Regulations in the Works for Public Water Suppliers
Legal Alerts
Aug 09, 2019
PFAS Concerns Trigger Regulatory and Legal Responses
Federal and State Governments and Courts Concerned About Toxicity and Water Contamination
Legal Alerts
Dec 12, 2018
Proposed Federal Clean Water Rule Impacts Cities and Residents
Comments Being Sought
Legal Alerts
Feb 02, 2018
Decision Could Expand Clean Water Act NPDES Permit Requirements
Ninth Circuit Rules in Hawaii Wildlife Fund, et al. v. County of Maui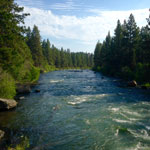 Legal Alerts
Jan 18, 2017
Waters of the U.S. Rule to Go to Supreme Court
Nation's High Court Agreed to Hear Challenges to Controversial Rule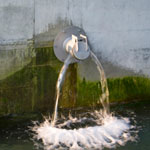 Legal Alerts
Aug 29, 2016
California Supreme Court Requires State to Fund Local Stormwater Programs
Funding Sources Potentially Impacted for Cities and Counties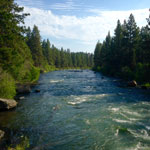 Legal Alerts
Feb 22, 2016
Sixth Circuit Exercises Jurisdiction over Federal Clean Water Rule Challenges
Nationwide Stay of WOTUS Rule Remains in Effect
"Homeless Encampments and Water Quality," Public Law Journal, 2020
"State Water Board Adopts Guidelines for Securing Prop. 1 Funding for Storm Water Control and Capture," BBKnowledge, Dec. 21, 2015
"EPA Draft Ruling Could Mean Significant Changes to How Stormwater Systems are Categorized" PublicCEO, Oct. 20, 2014 (via BBKnowledge)
"EPA Proposes Change to Clean Water Act Rule and Definition of the Term "Waters of the U.S."," BBKnowledge, June 20, 2014
"Developments in Water Law," BB&K Legal Alert, June 10, 2014
"EPA Issues Proposed Rule Interpreting Jurisdictional Reach of Clean Water Act," BB&K Legal Alert, April 21, 2014
"Waters of the US: EPA Seeks Input to Clarify Scope of Clean Water Act," BB&K Legal Alert, April 4, 2014
"EPA Proposes Water Quality Standards For Preventing Degradation of Water Bodies," BB&K Legal Alert, Sept. 12, 2013
"Ninth Circuit Says Los Angeles County Flood Control District is Liable for River Pollution," BB&K Legal Alert, Aug. 9, 2013