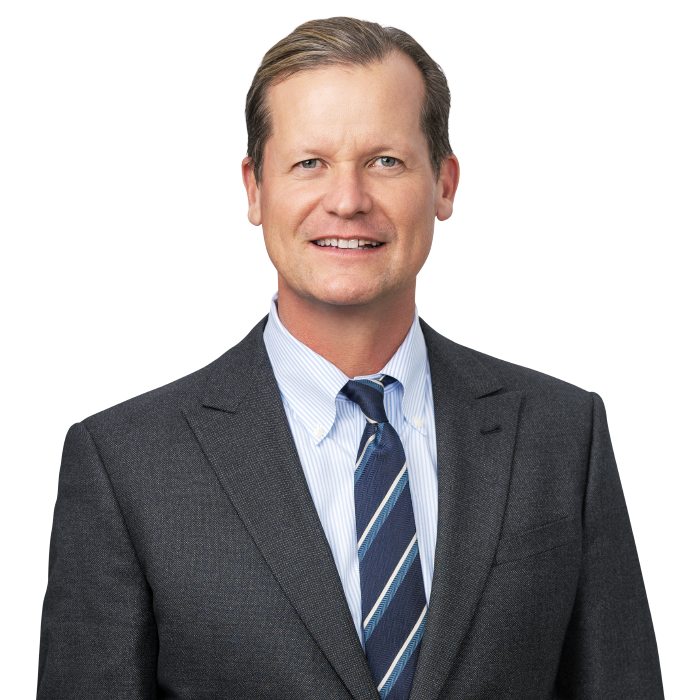 John H. Holloway is a member of Best Best & Krieger's Eminent Domain and Environmental Law & Natural Resources practice groups and is managing partner of the firm's Los Angeles office. His practice focuses on environmental, eminent domain, construction, development, and real estate/land use matters on behalf of public and private clients. John routinely advises public entities, including cities, counties, transportation agencies, school districts, and community college districts on regulatory compliance, entitlements, developments, litigation and in real estate transactions. His litigation experience includes both state and federal court, at both the trial and appellate levels.

Environmental
John's environmental law experience includes complex litigation and transactional matters involving the Comprehensive Environmental Response, Compensation, and Liability Act; the Resource Conservation and Recovery Act; the Hazardous Substance Account Act and the California Environmental Quality Act. He handles matters involving soil, soil-gas, groundwater contamination issues and the valuation of contaminated property. He also regularly represents clients before public agencies, including the United States Environmental Protection Agency, the California Department of Toxic Substances Control, the Regional Water Quality Control Board, and the Air Quality Management District.

Representative matters include:
CEQA compliance advice to the Los Angeles Community College District for college campus expansions and master plan updates
Representation of the County of Los Angeles in the implementation of a DTSC Consent Order for the cleanup of the former BKK Main Street Landfill in Carson
Advice and advocacy on behalf of the County of Los Angeles with respect to environmental issues relating to the former Exide battery recycling facility in Vernon, including remediation of impacted properties
Representation of public entities in lawsuits claiming injury from environmental contamination
Representation of a number of public entities, including the cities of Monterey Park and Colton, in complex environmental litigation under CERCLA, arising out of groundwater contamination
Representation of the County of Los Angeles, in conjunction with the South Coast Air Quality Management District, in litigation against emitters of Chromium 6 in the City of Paramount
Eminent Domain
John works with agencies on a variety of acquisitions, including through purchase or by eminent domain litigation as necessary.

Representative matters include:
Acquisition of property for development of college and high school development and expansion projects in Southern California
Acquisition of right-of-way by purchase and eminent domain for the construction of the Los Angeles to Pasadena Gold Line
Acquisition and disposition of property for public works and redevelopment projects for a number of cities in Southern California, including Azusa, La Cañada, Monterey Park and Cerritos
Acquisition of property for campus expansion projects for the Los Angeles Community College District
Real Estate and Land Use
John advises clients on a variety of land use matters, including the development and implementation of general and specific plans and construction litigation matters.

Representative matters include:
Assistance to the Los Angeles Community College District in campus expansion and development projects, including obtaining entitlements, regulatory compliance, and negotiations with local governments on development projects
Handling negotiations and disputes with contractors for public entities, including managing contracts and agreements with vendors and contractors
Representation of large private property owners in real estate disputes, including Lockheed Martin Corporation and Union Pacific Railroad Company
Representation of public agencies in purchase and sale agreements and other real property transactions
John is a member of the Los Angeles County Bar Association, and serves as president of the Environmental Law Section's Executive Committee. He graduated cum laude from Tulane Law School, where he served on the Tulane Moot Court Team, as an editor of the Tulane Journal of International and Comparative Law, and a "Senior Fellow" legal research and writing instructor. John is admitted to practice in the Ninth Circuit.
The Best Lawyers in America®, Litigation - Environmental, 2019–2024
Southern California Super Lawyers Rising Stars, Litigation, 2004–2006
Education & Admissions
Education
College of William and Mary