At a Glance
Josh represents clients, including Native American tribes, in complex litigation in state and federal courts.

Josh's practice focuses on advising clients on environmental and natural resource issues and providing general counsel advice.

The Best Lawyers in America© has recognized Josh for Commercial Litigation every year since 2017.
Josh Newton advises clients on environmental and natural resource issues along with providing general counsel advice. He focuses on complex civil dispute resolution, which includes federal and state court litigation at both the trial and appellate level. Josh also has substantial experience with alternative dispute resolution, including mediation and arbitration. His practice includes the representation of Native American tribes, providing a suite of general and special counsel services.

Education
London School of Economics and Political Science, L.L.M., international law
Willamette University College of Law, J.D.
Oregon State University, B.S., forest management

Admissions

Memberships
High Desert Museum Board of Trustees, member and former chair
Economic Development for Central Oregon, Inc. Board of Directors

Honors & Awards
The Best Lawyers in America®, Commercial Litigation, 2017–2023
Boss of the Year, Central Oregon Legal Professionals, 2006–2007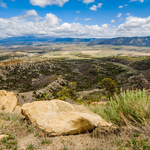 Authored Articles & Publications
Nov 15, 2022
Understanding Tribal Sovereignty: An Essential Primer for Productive Native American Relations
BB&K's Ellen Grover and Josh Newton Discuss American Indian Tribal Sovereignty in Municipal Lawyer Magazine
Amended and Supplemental Pleadings, OREGON CIVIL PLEADINGS AND PRACTICE 2012 Revision (OSB CLE)
Contracts Created by Agreement and Contracts Created by Operation of Law, CONTRACT LAW IN OREGON 2008 Supp. (OSB CLE)
Amended and Supplemental Pleadings, OREGON CIVIL PLEADINGS AND PRACTICE 2006 Revision (OSB CLE)
Contracts Created by Agreement and Contracts Created by Operation of Law, CONTRACT LAW IN OREGON 2003 Revision (OSB CLE)
Amended and Supplemental Pleadings, OREGON CIVIL PLEADINGS AND PRACTICE 2001 Supp. (OSB CLE)