At a Glance
Steve is regularly involved with surface and groundwater rights issues, including the Sustainable Groundwater Management Act.

He helps clients with mitigation banking, land conservation and Endangered Species Act matters.

Steve also serves as a volunteer attorney and board member for a local legal aid clinic.
Steve Anderson works on water rights, groundwater, wetlands, in-lieu fee program, endangered species, environmental mitigation, conservation easements and other natural resource law matters. As a partner at Best Best & Krieger LLP, Steve is a member of the firm's Environmental Law & Natural Resources, Special Districts and Municipal Law practice groups.

Water Law
Steve is regularly involved in water issues faced by public agencies and private clients across California, including water rights disputes, groundwater, recycled water, water diversions and reporting, drought impacts on water supply, implementation of the Sustainable Groundwater Management Act, water bonds (Proposition 1), water supply assessments, wastewater and integrated water planning. Steve routinely drafts water rights opinions and contracts involving water supplies.

General Counsel Practice
Steve serves as general counsel to water districts, court-appointed watermasters, resource conservation districts and other special districts. In this capacity, Steve works on Brown Act, conflict of interest, contracting, grant funding, employment, transactional and other public agency governance issues, in addition to natural resource law matters.

CWA, ESA and More
Steve also assists public and private entities with Section 404 wetlands permitting, in-lieu fee programs, mitigation banking and other federal Clean Water Act issues. He helps clients in complying with Section 7 consultation requirements, habitat conservation planning and conservation banking issues under the federal Endangered Species Act. Steve routinely interacts with the U. S. Fish and Wildlife Service, the Army Corps of Engineers, the California Department of Fish and Wildlife, the Regional Water Quality Control Boards and other state and federal regulatory agencies on permitting for infrastructure development and other public and private projects.

Steve represents public and private clients in administrative proceedings and civil litigation in state and federal courts involving the Delta, the Colorado River, State Water Resources Control Board orders, the ESA, the CWA, the California Endangered Species Act, the Porter-Cologne Water Quality Control Act and other laws.

Steve regularly makes presentations on water, endangered species, CWA, mitigation and land conservation issues at local, regional and statewide conferences. Steve has taught courses on the ESA and habitat conservation planning at the University of California, Riverside. He also frequently drafts articles on the ESA and California water law issues for state and national publications.

Before joining BB&K, Steve served as a judicial law clerk to the Chief Justice of the Nevada Supreme Court.

Steve also serves as a volunteer attorney and board member of the Inland Empire Latino Lawyers Association legal aid project, a nonprofit that provides free legal services to the under-served.

Sample Recent Matters
Assisted public agencies in forming GSAs under SGMA in more than eight groundwater basins.
Represented public water agency in dispute over local surface water supplies; litigation settled on favorable terms.
Secured approval for the first Army Corps/EPA in-lieu fee program approved in the Los Angeles District under the 2008 CWA Mitigation Rule.
Represented coalition of water agencies in endangered fish species litigation related to Delta water supplies.
Assisted resource conservation districts and nonprofit land trust to place into conservation thousands of acres of protected riparian habitat and uplands.
Helped vineyard owner in dispute with uphill neighbor over groundwater pumping.
Prepared water rights opinion in support of multi-million dollar real estate transaction.

Education
University of California, Hastings, J.D.
University of California, San Diego, B.A.

Admissions
California
District of Columbia

Memberships
Inland Empire Latino Lawyers Association legal aid project, Boards of Directors

Awards
The Best Lawyers in America®, Water Law, 2019–2023
Wiley W. Manuel Pro Bono Service Award

IELLA Legal Aid Clinic Volunteer Attorney of the Year, 2001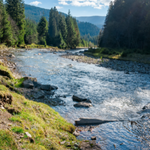 Authored Articles & Publications
Nov 21, 2022
Environmental, Energy & Climate Change Law and Regulation Reporter
BB&K Attorneys Discuss Recent Environmental Investigations and Judicial Developments in October Issue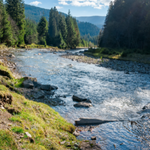 Authored Articles & Publications
Aug 16, 2022
Environmental, Energy & Climate Change Law and Regulation Reporter
BB&K Attorneys Discuss Recent Environmental Investigations and Judicial Developments in July Issue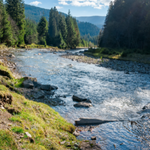 Authored Articles & Publications
Mar 16, 2022
Environmental, Energy & Climate Change Law and Regulation Reporter
BB&K Attorneys Discuss Recent Environmental Investigations and Judicial Developments in February Issue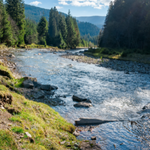 Authored Articles & Publications
Jan 19, 2022
Environmental, Energy & Climate Change Law and Regulation Reporter
BB&K Attorneys Discuss Recent Environmental Investigations and Judicial Developments in December Issue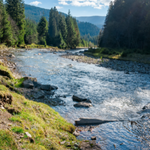 Authored Articles & Publications
Dec 27, 2021
Environmental, Energy & Climate Change Law and Regulation Reporter
BB&K Attorneys Discuss Recent Environmental Investigations and Judicial Developments in November Issue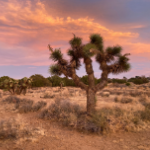 Legal Alerts
Sep 24, 2020
Western Joshua Trees Receive Temporary Protection Under the California Endangered Species Act
Designation Impacts Local Ordinances and Developments Involving the Tree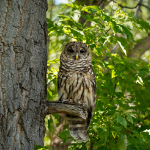 Legal Alerts
Sep 10, 2020
Critical Habitat Designation Regulation Change Proposed
U.S. Fish and Wildlife Services Proposes New Rule Regarding Exclusion of Lands from Critical Habitat for Federally Listed Species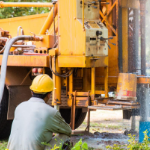 Legal Alerts
Sep 01, 2020
California Supreme Court Clarifies Ministerial vs. Discretionary Actions Under CEQA for Well Construction Permits
Decision in Protecting Our Water and Environmental Resources v. County of Stanislaus Case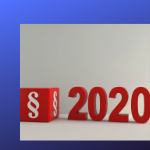 Legal Alerts
Jan 13, 2020
New Environmental and Telecommunications Laws
Part 3: California Laws Impacting Public Agencies for 2020
Legal Alerts
Oct 16, 2019
Groundwater Recharge Projects Get Boost Under AB 658
New California Law to Help Achieve SGMA Requirements
Legal Alerts
Apr 04, 2019
New Wetlands Protections in California Proposed
SWRCB Votes to Adopt Regulations that Could Impact Permitting Procedures
Legal Alerts
Dec 04, 2018
U.S. Supreme Court Limits Agency Discretion Under ESA
Critical Habitat for Endangered Species Decision
Legal Alerts
Aug 06, 2018
Groundwater Extraction Permits Not Subject to CEQA in San Luis Obispo County
Approval is a Ministerial Action, not subject to CEQA, Appellate Court Finds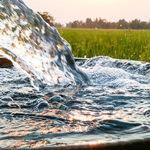 Legal Alerts
May 22, 2017
State Water Board Adopts Groundwater Extraction Fees For SGMA Intervention
Fee Imposition Will Begin This Summer
Legal Alerts
Feb 02, 2017
State Water Board Releases Latest Round of Proposed Emergency Drought Regulations for California*
Written Comments Due in Five Days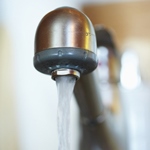 Legal Alerts
Dec 02, 2016
Draft Plan Released to Establish Permanent Water Conservation Requirements Throughout California
Public Comments Accepted Until Dec. 19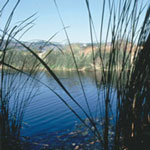 Legal Alerts
Jul 27, 2016
California State Water Board Extends Public Comment Period for Wetlands Policy; New Permits Likely to be Required
Public Comments Due Aug.18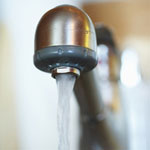 Legal Alerts
Jul 20, 2016
California State Water Board Releases Revised Drinking Water Fee Regulations
Public Comments Due July 29th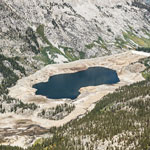 Legal Alerts
May 19, 2016
Emergency Groundwater Sustainability Plan Regulations Adopted By California Water Commission
Key Principle: Sustainable Management Through Local Efforts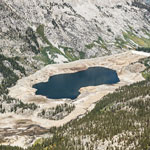 Legal Alerts
May 09, 2016
New Executive Order Released By California Governor for Long-Term Water Planning Released
State Water Resources Control Board Releases Draft Regulation to Modify Water Conservation Requirements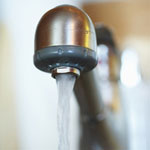 Legal Alerts
May 04, 2016
California State Water Board Set to Impose New Drinking Water Fees on Public Water Systems
Public Comments Due June 22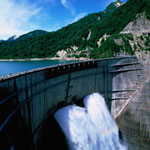 Legal Alerts
Mar 11, 2016
March 15 Deadline Approaches For California Water Suppliers to Apply for Adjustments to Water Conservation Requirements
Climate, Growth and Water Supply Adjustments Ease Conservation Burden in Some Communities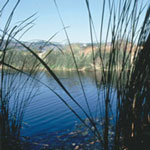 Legal Alerts
Feb 19, 2016
DWR Releases Draft Emergency Regulations for Groundwater Sustainability Plans in California
Proposed Regulations Include Required Plan Elements and Criteria for State Review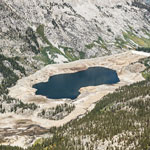 Legal Alerts
Feb 10, 2016
California State Water Board Issues Directive on Submitting Information to Adjust Conservation Standards
Climate, Population Growth Among New Factors For Mandatory Drought Restrictions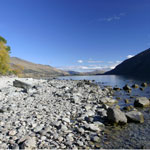 Legal Alerts
Jan 20, 2016
California State Water Board Releases Proposed Text of Emergency Water Conservation Regulation
Public Comments Due Jan. 28
"Federal Agencies to Defer the Applicability of the 2015 'Waters Of The United States' Rule," Argent Communications, Jan. 8, 2018
"New Federal Drought Action Plan Owes a Lot to Lessons Learned in California," BBKnowledge, March 25, 2016
"California State Water Board Will Hold Public Workshop on Draft Emergency Regulation for Measuring and Reporting Water Diversions," BBKnowledge, Dec. 8, 2015
"Natural Resource Conservation Subject of White House Directive to Agencies," BBKnowledge, Nov. 19, 2015
"As El Nino Looms, State Weighs Extension of Conservation Regs," BBKnowledge, Nov. 12, 2015
"California Water Board Lifts Curtailment of Senior Water Rights in Sacramento-San Joaquin Delta," BBKnowledge, Oct. 30, 2015
"[PRESENTATION] The Federal Endangered Species Act: Practical Strategies for Implementing Public Projects Affected by FESA," BBKnowledge, Oct. 13, 2015
"Drought: Problems Arise When Water Supply Goes Down," BBKnowledge, Sept. 2, 2015
"First Water Curtailment Action Filed in California," BBKnowledge, July 21, 2015
"California Water Suppliers Take Steps to Meet Conservation Standards," BBKnowledge, June 26, 2015
"California Appellate Court: CDFW Notification Required for Water Diversions," BBKnowledge, June 16, 2015
"Water Bond Passes Easily – But Real Work Begins Now for Public Agencies," BBKnowledge, Nov. 5, 2014
"Mitigate Early and Often: Four Public Agency Strategies for Streamlining Projects" PublicCEO, March 4, 2014 (via BBKnowledge)
Contact Steve M. Anderson