Working at BB&K
Why come to Best Best & Krieger? Because our firm offers a unique blend of exciting practice and sophisticated clientele with the atmosphere and advancement opportunities of a mid-size firm. We are large enough to handle a broad and complex practice, yet small enough to afford our lawyers exceptional professional opportunities. BB&K has been nationally ranked for workplace satisfaction based on factors such as attorney relations, interest in and passion for the work, training and guidance, policy on billable hours, management's openness about firm strategies and partnership chances, the firm's attitude toward pro bono work, compensation and benefits, and more.
We have been told by prospective employees that one of the most impressive traits of our firm is the congenial working atmosphere fostered by partners and associates alike. This is confirmed by students' responses to our regular surveys:
"I came to the firm because of the practice areas, but I accepted the offer because of the people I met and the atmosphere when I visited the firm."

"I think BB&K's informal firm atmosphere led me most to accept its offer... BB&K was my first choice overall."

"People are much more down-to-earth at BB&K. Just an overall good feeling there. Also, I liked not living in the city."

"All of the tangible things are great like the location, the size of the firm, the facilities... but for me it was the people. All things being equal, the bottom line question is who would you rather spend your time with and for me it was the people I met during my visit."
Federal Transparency in Coverage Rule
https://www.cigna.com/legal/compliance/machine-readable-files
This link, provided by Cigna, our health insurance provider, leads to the machine-readable files that are made available in response to the Federal Transparency in Coverage Rule and includes negotiated services rates and Out-of-Network allowed amounts between health plans and healthcare providers. The machine readable files are formatted to allow researchers, regulators and application developers to more easily access and analyze data.

Meet Our Team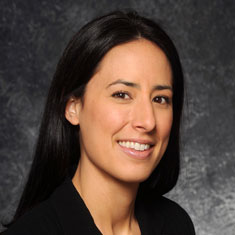 Partner
Alisha M. Winterswyk
Best Best & Krieger provides its attorneys meaningful opportunities to grow as trusted advocates in our intriguing and diverse practice areas. The support, enthusiasm and cooperative attitude of BB&K team members foster dynamic work experiences that are unparalleled. It is these strong relationships – with our clients and with one another – that make this firm a wonderful place to work.
View Bio
Partner
Piero C. Dallarda
Joining Best Best & Krieger has been a most rewarding decision in both my career and personal life. BB&K has afforded me litigation experience and responsibilities that I would not have found with any other firm, and the BB&K culture is flexible enough to provide time for personal activities and relationships. It is always a pleasure working with my colleagues and the wonderful administrative and support staff no matter how tough the task may be.
View Bio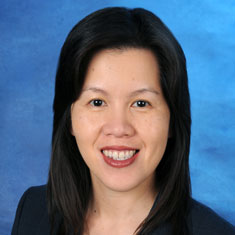 Of Counsel
Wendy Wang
I joined Best Best & Krieger because of its preeminent water law practice and my desire to work with public agency clients. I couldn't be happier with my decision - the firm highly values collaborative teamwork and input from associates and I am offered a level of project oversight and exposure to intriguing areas of law that is incomparable.
View Bio
Who We Are