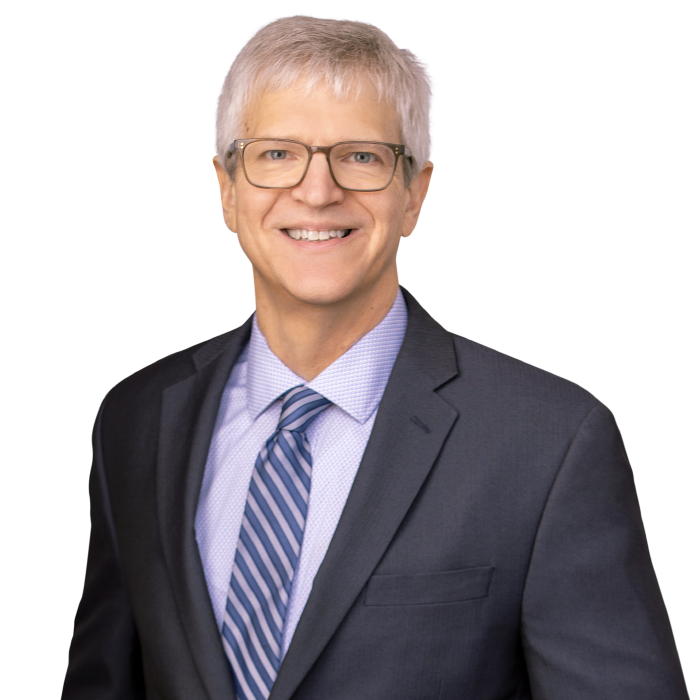 Steven C. DeBaun solves legal issues related to transportation, infrastructure, regional impact fee programs, land use and planning, municipal, environmental and special district law. In 2014, he was named one of the Daily Journal's Top 50 Development Attorneys for his work on the Route 91 Capital Improvement Project toll road extension and the Perris Valley Line Commuter Rail Extension Project. In addition, Steve was on the team that received a 2014 Top Verdict recognition by the Daily Journal for Western Riverside Council of Governments v. City of Beaumont. In that case, the court ordered Beaumont to pay $43 million in withheld transportation impact fees, plus $14 million in prejudgment interest.

Steve assists a variety of the firm's public agency clients. He is general counsel to Riverside County Transportation Commission, Big Bear Area Regional Wastewater Agency, Western Riverside Council of Governments, Gold Coast Transit District, Big Bear Community Services District and Western Riverside County Regional Conservation Authority. He also acted as special counsel on transportation matters to the counties of Riverside and San Bernardino, the San Bernardino Associated Governments and the City of Los Angeles, among others.

Steve lives with his wife and family in Orange County and enjoys travel, movies, and new technology.
State Route 91 Express Lanes from Orange County to Interstate 15: Valued at more than $1.2 billion, this project will add two tolled express lanes to Route 91 and one mixed flow lane for approximately 8 miles. The project requires the acquisition of approximately 200 parcels, many through eminent domain. Steve negotiated numerous implementing agreements for the project, including agreements with Caltrans to coordinate the construction of the toll road within the state right-of-way and set forth the parameters for the client's use and maintenance of the toll road once constructed and the project operator for operation once complete.
Perris Valley Line Commuter Rail Project: This project will add approximately 24 miles of commuter rail line and four new commuter rail stations to the existing Metrolink system, running from the City of Riverside to the City of Perris, at a cost of approximately $250 million. Steve helped negotiate use and construction agreements with BNSF and an agreement with the Federal Transit Administration regarding a $70 million grant. He also helped the Commission execute the construction contract with the contractor. Following anticipated completion, the project is estimated to serve 4,350 daily riders.
Regional Developer Impact Fee Programs: Steve assisted Western Riverside Council of Governments and Western Riverside Regional Conservation Authority in implementing expansive regional development fee programs to fund transportation improvements and habitat acquisition and management. He successfully defended both programs against legal challenge.
Transportation Sales Tax Programs: Steve assisted Riverside County Transportation Commission with the creation and implementation of its countywide transportation sales tax program. The sales tax measure is estimated to provide in excess of $4 billion in funding for transportation projects through Riverside County. Steve provided legal advice on numerous projects funded by the sales tax measure.
Daily Journal Top 50 Development Attorney in California, 2014
Daily Journal Top Verdict by Impact, 2014
Professional & Community Involvement
Riverside County Bar Association
State Bar of California Land Use and Public Law sections
American Bar Association Urban, State and Local Section
Publications
"Trends in Transportation for 2016," BBKnowledge, Feb. 24, 2016
"Trends in Transportation for 2016," PublicCEO, Feb. 23, 2016
"Planning in Hard Times: The High Price of Planning," Land Use Forum
"Rider v. County of San Diego: New Constraints on Local Taxes," Public Law Journal
Presentations
"Getting Energized for Automated Vehicles," International Municipal Lawyers Association Webinar, March 15, 2017
"Autonomous Cars & the Future of Transportation: Not a Horse and Buggy, but Not Quite the Starship Enterprise…Yet," International Municipal Lawyers Association Annual Conference, Sept. 29, 2016
"Wait! Who is Driving that Car?: The Autonomous Vehicle Revolution and our Transportation Infrastructure," International Municipal Lawyers Association Webinar, April 27, 2016
California's High-Speed Rail, Urban Land Institute San Diego/Tijuana meeting, April 2010
Education & Admissions
Education
University of California, Los Angeles School of Law
University of California, Berkeley