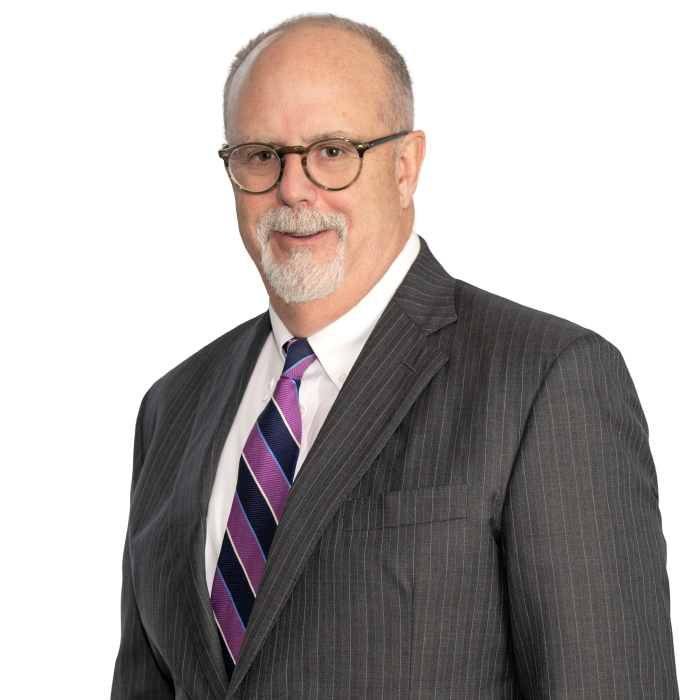 Jim has been with the Firm for over 30 years representing public clients throughout California in all facets of public law, including general and special counsel work, eminent domain and inverse condemnation, Proposition 218 litigation, construction and public contract disputes, and other complex litigation. He has represented clients in all phases of litigation, including writ proceedings, jury and court trials, and appeals.

Jim currently serves as General Counsel to the Rancho California Water District and has worked with Rancho Water for over 25 years. Jim continues to represent Rancho Water in the longstanding water rights case - United States vs. Fallbrook Public Utility District, Case No. 1247 involving rights in the Santa Margarita River Watershed. He assisted Rancho Water in procuring a settlement of Indian Water Rights that related to the adoption by Congress of the Pechanga Band of Luiseno Mission Indians Water Rights Settlement Act. He also assisted Rancho Water with the acquisition of over 6,000 acres surrounding Vail Lake, which it uses to recharge the groundwater basin.

Jim also serves as General Counsel to Vallecitos Water District. Vallecitos provides water, wastewater, and reclamation services to San Marcos; the community of Lake San Marcos; parts of Carlsbad, Escondido and Vista and other unincorporated areas in north San Diego County. Jim and his team have represented Vallecitos since 2018 and continue to assist the District with all their legal work.

Jim was retained in 2022 to serve as General Counsel for Monterey One Water. Jim and his team are assisting Monterey One Water with their legal needs, including the Pure Water Monterey project which turns wastewater into a safe, reliable, and sustainable water supply that complies with or exceeds strict State and Federal drinking water standards.

Jim is licensed to practice law in California and Colorado. He has been a member of the San Diego County Bar Association, American Bar Association, American Inns of Court, and International Right of Way Association. Jim served as chairperson for the San Diego County Bar Association Eminent Domain Section and has served as an instructor to the International Right of Way Association on the subject of eminent domain. He also served as a director on the San Diego County Bar Foundation from 2007-2015 and served as the President of the Foundation in 2013.

Jim was born and raised in Wyoming where he attended the University of Wyoming. He received a B.S. degree in Finance in 1985 and his J.D. in 1990. During law school, Jim published and served as Case Notes Editor for the Land & Water Law Review. Jim is married with twin boys pursuing their degrees at Gonzaga University. He is currently the Parish Council President of St. Spyridon Greek Orthodox Church in San Diego.
San Diego Magazine Top Lawyer, Special Districts, 2015, 2018-2021
​San Diego Super Lawyers, Eminent Domain, 2007, 2009, 2013-2021
Professional & Community Involvement
San Diego County Bar Association

American Bar Association

American Inns of Court

International Right of Way Association
Presentations
"A Superior Court Victory for Water Efficiency and Budget Rates: How Western MWD Prevailed," 2020 Fall Virtual Conference, Association of California Water Agencies, Dec. 2, 2020
"When We Need It Now: Multi-Parcel Acquisition programs. How to Win Before - or When - You File," CLE International Annual Eminent Domain Conference, Feb. 10, 2017
"Multi-Parcel Acquisition Programs and Prejudgment Possession," CLE International's Southern California Eminent Domain Conference, Feb. 26, 2016
"Roadway and Transit Rights of Way: Understanding the Legal and Practical Issues," Lorman Education Services Webinar, Jan. 15, 2015