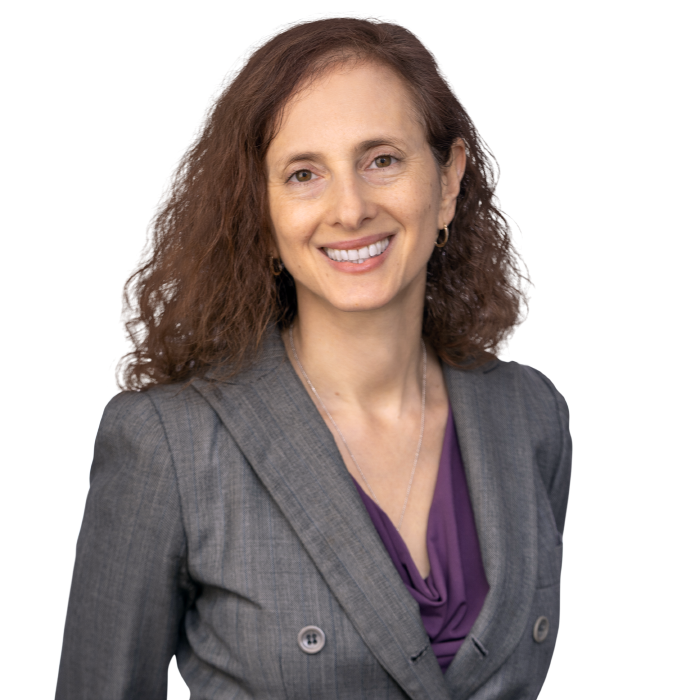 Of Counsel
A. Haviva Shane
A. Haviva Shane is an attorney with Best Best & Krieger's Riverside office, focusing on transportation, housing and other public improvements. Haviva serves as assistant general counsel to the Riverside County Transportation Commission, the Gold Coast Transit District, and the Western Riverside Council of Governments. Haviva serves as special counsel for Omnitrans, San Diego Association of Governments, Monterey Regional Water Pollution Control Agency and Coachella Valley Water District, among other clients. She also serves as deputy town attorney for the Town of Apple Valley and as deputy city attorney for the cities of Avalon, Ontario and San Jacinto, and as legal counsel for the Apple Valley, Ontario and San Jacinto housing authorities.

In her role as assistant general counsel to RCTC, Haviva assists with procurement planning and implementation, as well as contract negotiations and review. She assisted RCTC with over a billion dollars in public contracts, and helps ensure compliance with state and federal funding requirements, including the California Department of Transportation, Federal Highway Administration and Federal Transit Administration.

Haviva is involved with RCTC on the 91 Corridor Improvement Project, a $1.4 billion design-build toll project in Riverside County. In this role, she served as lead negotiator on a 50- year cooperative agreement with the Orange County Transportation Authority, a design-build cooperative agreement with Caltrans and a 50-year toll facility agreement, including long-term lease, with Caltrans. She serves on the project management team, and assisted in multiple other aspects of the 91 CIP, including with millions of dollars of utility relocations. Haviva is currently assisting RCTC, in a similar role, on the I-15 Corridor Improvement Project, a $425 million project, and RCTC's second toll facility. She also provided legal assistance throughout the implementation and construction of the Perris Valley Line project, a $248.3 million commuter rail project, and the first extension of the Metrolink system in 20 years.

In her role as assistant general counsel for GCTD, special counsel for Omnitrans and SANDAG, and deputy city attorney for Avalon and Ontario, Haviva assisted with transportation related procurements and contract negotiations for electric buses, electric vehicle charging stations, transit operators, bus lane improvements, and transit-related equipment, and with FTA compliance issues, including Buy America. Haviva is currently working with Omnitrans on a cooperative agreement with San Bernardino Association of Governments for operation of the Redlands Passenger Rail Project, once completed.

Haviva also developed proficiency with Clean Water State Revolving Fund compliance. She is assisting MRWPCA and CVWD with major water quality improvement projects, helping both agencies with SRF compliance.

In her role as legal counsel for the Apple Valley, Ontario and San Jacinto housing authorities, and her prior service for the Housing Authority of the County of San Bernardino, Haviva assisted in the development, preservation and operation of thousands of units of affordable housing, and with compliance with state and federal housing laws and regulations.

As deputy city attorney, Haviva provides advice with interpreting, implementing and amending development codes/zoning ordinances, reviewing and processing zone changes and subdivisions, negotiating and adopting development agreements, and reviewing and adopting other land use approvals.

In addition to the above, Haviva provides a range of services to municipal and special district clients, including Brown Act compliance, legal counsel at public meetings, drafting ordinances and resolutions, assisting with property purchases and sales, drafting and amending a variety of contracts and agreements, and providing legal research and advice. Haviva also regularly provides state-mandated AB 1234 ethics training for public officials.

While in law school, Haviva participated in the California Attorney General's Summer Honors Program, in the Environment and Natural Resources Division. She was a founding vice-chair for the U.S. Green Building Council, Inland Empire Chapter. She currently volunteers for the Inland Empire Latino Lawyers Association, Inc., a nonprofit organization that provides free legal services to the indigent. She is also a member of the Riverside County Bar Association.
Publications
"HUD Issues New Broadband Mandates," BBKnowledge, Jan. 3, 2017
Presentations
"The Cost of Doing Business: Best Practices for Public Works Projects - Part Two," BB&K Webinar, Jan. 24, 2019
"Emergency Procurement & Contracting Essentials: Being Prepared for Federal Disaster Funding," BB&K Webinar, Nov. 29, 2018
"The Cost of Doing Business: Best Practices for Public Works Projects - Part One," BB&K Webinar, Nov. 14, 2018
Education & Admissions
Education
University of California, Los Angeles
University of California, Berkeley
B.S., conservation and resource studies