At a Glance
Marco's practice areas include general municipal law, land use and zoning, subdivisions, housing and CEQA issues, First Amendment law, public contracts and sign/billboard regulations.

He provides city attorney services to the cities of Azusa and Shafter.

Marco was selected as a California Executive Fellow with the California Department of Housing and Community Development.
Marco A. Martinez's practice areas include general municipal law, land use and zoning, subdivisions, housing and California Environmental Quality Act issues, First Amendment law, public contracts and sign/billboard regulations. A partner in Best Best & Krieger LLP's Municipal Law practice group, Marco provides city attorney services to the cities of Azusa and Shafter. He also serves as assistant city attorney to the cities of Colton and Pomona. He is general counsel to the California Chapter of the American Planning Association, and is special land use counsel to the City of Montclair.

Prior to joining BB&K, Marco worked as a planner for more than a decade, serving the City of Downey and the County of Los Angeles Department of Regional Planning. He was selected as a California Executive Fellow with the California Department of Housing and Community Development, where his primary duties consisted of researching and writing housing issue papers, as well as reviewing housing elements.

Marco is a frequent speaker and instructor on land use and planning issues as well as local government ethics.

Education
Loyola Law School, J.D.
California State Polytechnic University, Pomona, B.A., urban planning

Admissions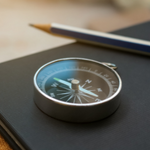 Legal Alerts
Feb 03, 2022
In With the New – Part Three
BB&K's New Law Guidance for a Happy New Year
Authored Articles & Publications
Oct 03, 2018
PublicCEO: California Clears Way for Sidewalk Vending
BB&K's Marco Martinez and Albert Maldonado Write About SB 946
Legal Alerts
Sep 24, 2018
California Cooks Up Sidewalk Vendor Law
SB946 Limits Cities' Abilities to Regulate
Legal Alerts
Sep 19, 2018
Statutory Development Agreements Cannot be Passed by Initiative
California Appellate Court Gives Cities Less Flexibility
Legal Alerts
Apr 05, 2018
Parking Impacts Warrant Only Limited Consideration under CEQA for Infill Projects in Transit Priority Areas
Court Upholds City of Covina Infill Project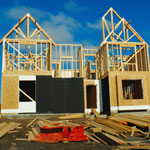 Legal Alerts
Jun 28, 2016
Case Clarifies California's Subdivision Map Act Requirements
Cities and Counties Impacted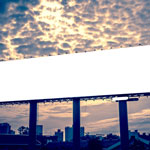 Legal Alerts
Feb 01, 2016
City Ordinance Banning New Outdoor Billboards, but Authorizing Relocated Ones, Upheld by California Court
Authorizing Relocated Ones Upheld by Court; Constitutional Challenges Rejected; Injunction Order to Remove Billboard Affirmed
"New Laws Affecting Public Agencies in California," BB&K Legal Alert, Nov. 25, 2013
"New Law Gives Local Agencies the Power to Reject Mobile Home Park Conversions," BB&K Legal Alert, Sept. 30, 2013
"Court Upholds Town's Sign Ordinance as Constitutional," BB&K Legal Alert, March 25, 2013
Contact Marco A. Martinez