At a Glance
Lauren serves as assistant city attorney for the cities of West Hollywood, Lomita and Hermosa Beach.

Her practice focuses on land use, zoning, housing and municipal laws.

The Daily Journal named Lauren to its 40 Under 40 list in 2018.
Lauren Langer serves as assistant city attorney for the cities of West Hollywood, Lomita and Hermosa Beach, which includes advising their city councils and commissions. She also advises the Westside Cities Council of Governments.

Lauren's practice consists of advising city clients on land use, zoning, environmental and housing laws (including Density Bonus Law, the Housing Accountability Act, the Housing Crisis Act (SB 330) and the California Environmental Quality Act (CEQA)). Lauren also drafts legislation and contracts and advises on all other legal issues associated with Municipal Law practice, such as the Brown Act and California Public Records Act.

In addition to her land use and Municipal Law experience, Lauren is actively involved in creating and implementing cannabis ordinances for her city clients in response to Proposition 64, including West Hollywood's cannabis business license ordinance and license selection program. She also is highly skilled in drafting other critical and complex municipal ordinances, including those that address density bonus and wireless infrastructure. Lauren also handles litigation matters for her city clients. Lauren enjoys practicing Municipal Law, as it allows her to work on issues that are critical to the community and impact people's daily lives — everything from safe streets to housing to the environment. Lauren focuses on building relationships with clients and consensus among all stakeholders to help cities run well and manage their issues. Before joining Best Best & Krieger LLP, she practiced at Jenkins & Hogin for 12 years.

Lauren is the chair of the League of California Cities City Attorneys' Cannabis Regulation Committee, and has served on the Committee since 2011. She is also a member of the League's Attorney Development and Succession Commission. She also regularly presents trainings and seminars on housing and land use issues, cannabis regulations and the Brown and Public Record acts. Lauren lives in Los Angeles, where she spends her free time gardening, cooking and exploring the City with her husband and daughters.


Education
Southwestern University School of Law, J.D.
University of Arizona, B.S., business administration

Admissions

Awards
Daily Journal 40 Under 40 List, 2018
Named a Cannabis Law Expert by Databird, November 2018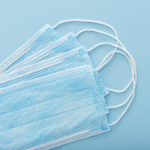 Authored Articles & Publications
Aug 10, 2020
COVID-19 and Face Masks: Local Enforcement Tools
In PublicCEO, BB&K's Lauren Langer and Kathy Shin Discuss Ways California Cities Are Enforcing Face Covering Requirements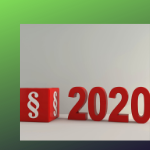 Legal Alerts
Jan 08, 2020
New Housing & Land Use, Local Government and Public Contracting Laws
Part 2: California Laws Impacting Public Agencies for 2020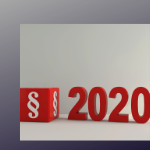 Legal Alerts
Jan 07, 2020
New Election, Conflict of Interest, Firearm and Cannabis Laws
Part 1: California Laws Impacting Public Agencies for 2020
Legal Alerts
Oct 17, 2019
Housing Density Bonus and Reporting Changes for Local Agencies
Part 6: New California Housing Laws
Legal Alerts
Jan 23, 2019
New California Cannabis Regulations Approved
OAL Approves Cannabis Delivery and Other Regulations
Legal Alerts
Jan 09, 2019
New Year, New Laws Impacting Public Agencies in California – Part I
2019 Brings Changes to Election, Revenue, Conflict of Interest, Property and Public Safety Laws… and More
"Implementing the Brown Act in the Digital Age," Daily Journal, Sept. 13, 2018
"Navigating RLUIPA: Recent Developments in Religious Land Use Litigation" League of California Cities City Attorneys' Department, 2015
"Municipal Regulation of Medical Marijuana: A Comprehensive Review of Federal and State Law" League of California Cities City Attorneys' Department, 2012
"The Legal Basis for Allowing Medical Marijuana Operations," Western City Magazine, 2010
Services