At a Glance
Jessica advises and litigates on behalf of public agencies and business clients.

For public agency clients, she handles dangerous conditions, personal injury and discrimination claims, among other matters.

Jessica is also licensed to practice in her home State of Ohio.

Jessica Lomakin is a civil litigator at Best Best & Krieger LLP, serving both business and public entity clients. Her practice broadly encompasses all aspects of litigation and general counsel services. She represents her clients in all manner of disputes and, when possible, helps them resolve problems before they reach the court system.

Specifically, Jessica's litigation practice encompasses contract claims, business disputes, tort litigation, premises liability, personal injury defense, insurance defense, discrimination claims, regulatory and administrative compliance and a variety of real property disputes, including land acquisition, property damage, inverse condemnation, zoning disputes, development and land use issues.

Jessica also handles general civil litigation for her public clients involving dangerous conditions of public property, personal injuries, alleged discrimination under federal and state housing laws, writ petitions, code enforcement appeals and the California Public Records act.

Jessica obtained her law degree, cum laude, from Whittier Law School, where she served as editor on the Whittier Law Review. She obtained an advanced masters of laws degree in municipal representation from Chapman University, Dale E. Fowler School of Law. While at Chapman, she achieved the highest course grade in relevant courses, including trial advocacy, municipal ordinances, land use and California environmental law.

Originally from Ohio, Jessica relocated to Southern California to earn her bachelor's degree in political science, cum laude, from California State University, Fullerton. Jessica is admitted to the U.S. District Court for the Central District of California. She is a member of Women in Business, a networking organization dedicated to empowering working women and serving the local community. Jessica also serves on the Bremenfest Committee in her hometown of New Bremen, Ohio.

Education
Chapman University, Dale E. Fowler School of Law, LL.M
Whittier Law School, J.D., cum laude
California State University, Fullerton, B.A., political science

Admissions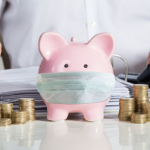 Legal Alerts
Apr 01, 2020
Business Contracts and Insurance Policies During COVID-19 Pandemic
Do Force Majeure Clauses Include the Coronavirus?
Authored Articles & Publications
Mar 23, 2018
Top 5 Tips for Responding to a PRA Request (Hint: Communication is Key)
BB&K Attorney Jessica Lomakin Writes on Public Records Act Requests for PublicCEO
"Public Records Caution While Working From Home," BB&K Legal Alert, May 11, 2020
"Amendment to Ohio's Open Meeting Laws During COVID-19 Emergency," BB&K Legal Alert, April 2, 2020
"COVID-19 and Workers' Compensation Claims," BB&K Legal Alert, March 24, 2020
"Can the COVID-19 Pandemic Excuse Contract Performance?," BB&K Legal Alert, March 19, 2020
"FPPC Amends Conflict of Interest Regulations" BBKnowledge, Dec. 29, 2014

Contact Jessica K. Lomakin