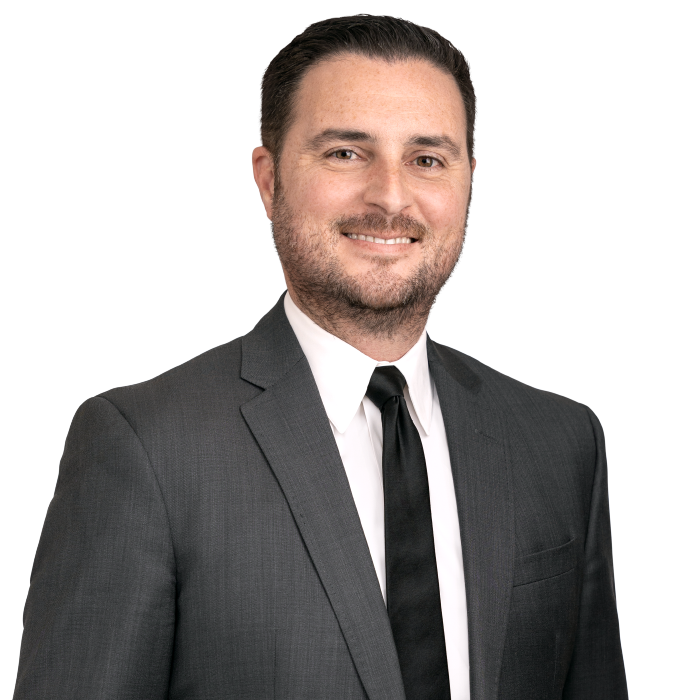 Partner
Michael J. Maurer
Michael Maurer practices Municipal Law as an attorney at Best Best & Krieger LLP. In addition to advising cities on the legalities of their day-to-day operations, Mike provides exceptional guidance to public agencies in the areas of land use, public infrastructure and construction, and open government and ethics laws.

Municipal Law
Mike serves as city attorney for the cities of La Habra Heights and San Jacinto, where he advises the city councils at each of their meetings. He also serves as assistant city attorney for the City of Arcadia. He is general counsel to the Pasadena Glen Community Services District and Apple Valley Fire Protection District, as well as assistant general counsel to Santa Clarita Valley Water Agency and Gold Coast Health Plan. As a municipal attorney, Mike works closely with local government boards, executives and staff members to find creative solutions to the challenges facing their communities.

Public Infrastructure and Facilities
Mike regularly guides clients through the process of constructing and improving public infrastructure and facilities. He advises on major construction and renovation projects involving tens of millions of dollars in public investment, and works with agencies to implement alternative options, such as design-build. Mike's goal is to help clients deliver projects on-time and on-budget. To meet this challenge, he finds innovative approaches to resolve legal disputes that arise during construction, aiding clients in avoiding claims and negotiating settlements. Where necessary, Mike has also litigated construction disputes on behalf of public agency clients.

Land Use
Mike serves as counsel to the Arcadia Planning Commission and assists several planning departments in all facets of development and land use transactions. He regularly works with city planners to draft ordinances, negotiate agreements, prepare conditions of approval and take necessary steps to ensure that cities' rights and interests are protected. He has advised on complex development matters, including negotiating development agreements, the creation of new subdivisions and entitlements for large-scale businesses.

Mike is also uniquely experienced with the Americans with Disabilities Act, having obtained a published decision in the U.S. Ninth Circuit Court of Appeals that provides helpful guidance to agencies that own and operate facilities for public events. He has worked with agencies to resolve disputes and develop solutions for potential barriers to access in public facilities and rights of way.

As a law student at the UC College of the Law, San Francisco (formerly Hastings), Mike provided legal counsel to local community groups as part of the Community Economic Development Clinic. From this experience, he developed an understanding and passion for the important role that local government plays in serving in communities and bringing about positive change. He is grateful that he now has the opportunity to counsel the civic leaders who provide these services.
Daubert v. Lindsay Unified School District (9th Cir. 2014) 760 F.3d 982. Successfully defended public agency in appeal involving ADA claim relating to school facilities
Top 40 Under 40, Daily Journal, 2021
JD Supra Readers' Choice Top Authors, 2020-2021
Publications
"Prevailing Wages: SB 96," BBKnowledge, Nov. 16, 2017
"Cities Can Sue Banks for Predatory Lending, U.S. Supreme Court Says," BBKnowledge, May 16, 2017
"2014 Legislative Highlights," California Real Property Journal, April 29, 2015
"Losing Bidders Can Sue When Winners Don't Pay Prevailing Wages," Daily Journal, March 13, 2015
"New Law Changes Landscape for Public Projects," Daily Journal, Jan. 30, 2015
"Legal and Ethical Framework for New Public Officials," BBKnowledge, Jan. 22, 2015
"Guidance Lacking for On-Street Disabled Parking," Daily Journal, Oct. 2, 2014
Presentations
"Spending Uncle Sam's Money: A How-To Guide For Local Procurement When Using Federal Funding," California Lawyers Association Public Law Section Webinar, June 23, 2022
"The Local Government Start-Up," League of California Cities Annual Conference, Sept. 23, 2021
"Reopening During the Coronavirus Pandemic: How to Serve the Public and Avoid Liability," Association of California Healthcare Districts Webinar, Aug. 26, 2021
"AB 1234 Ethics Training," BB&K Webinar, Oct. 15, 2020
"Navigating Virtual Governance and the Brown Act in a COVID-19 Climate," Western Riverside Council of Governments Webinar, Aug. 27, 2020
"AB 1234 Ethics Training," BB&K Webinar, July 15, 2020
"AB 1234 Ethics Training," BB&K Webinar, May 21, 2020
"Review of 2019 California Legislative Highlights," 39th Annual Real Property Spring Conference, California Lawyers Association, Apr. 24, 2020
"Keeping Local Government Open Through Social Distancing," Institute for Local Government Webinar, Apr. 1, 2020
"Housing and Land Use Legislative Update," BB&K Webinar, Oct. 30, 2019
"Advancing the Policy Discussion Around Housing," BB&K Webinar Series: Innovating Livability for Communities, Aug. 8, 2019
"Innovative Partnerships to Overcome Housing Challenges in Communities," BB&K Webinar Series: Innovating Livability for Communities, July 25, 2019
"Focusing on the "US" in HoUSing: Merging Housing, Transportation, Incentives and Community," BB&K Webinar Series: Innovating Livability for Communities, July 11, 2019
"Prevailing Wage Law Compliance & Updates for Managers," General Manager Leadership Summit, California Special Districts Association, May 24, 2019
​"New Legislation Highlights for the Real Property Practitioner," 38th Annual Real Property Law Section Spring Conference, California Lawyers Association, May 5, 2019
"The Cost of Doing Business: Best Practices for Public Works Projects - Part Two," BB&K Webinar, Jan. 24, 2019
"The Cost of Doing Business: Best Practices for Public Works Projects - Part One," BB&K Webinar, Nov. 14, 2018
"SB 96: Department of Industrial Relations' New Prevailing Wage Penalties," BB&K Municipal Law Webinar Series, Nov. 8, 2018
"Prevailing Wage Compliance: Practical Advice for City Officials," League of California Cities Annual Conference and Expo Attorney Track, Sept. 13, 2018
"Creating an Accessible City," BB&K Webinar, July 24, 2018
"Closing the Deal: Understanding Key Contract Terms to Finalize Your Purchases," California Association of Public Procurement Officials Training, Apr. 18, 2018
"Required Ethics AB 1234 Compliance Training Webinar," California Special Districts Association, Mar. 13, 2018
"SB 96 – Prevailing Wage Compliance – Tips for Local Procurement Officials," California Association of Public Procurement Officials, Inc.'s 101st Annual Conference and Supplier Exposition, Jan. 8, 2018
"Creating an Accessible City," International Municipal Lawyers Association Webinar, Mar. 31, 2016
"SB 854," IE Chapter of California Society of Municipal Finance Officers, Mar. 19, 2015
"An Administrative Guide to Public Law: Applying California Law to Daily Procedure," BB&K Training, Feb. 25, 2015
Education & Admissions
Education
UC College of the Law, San Francisco (formerly Hastings)