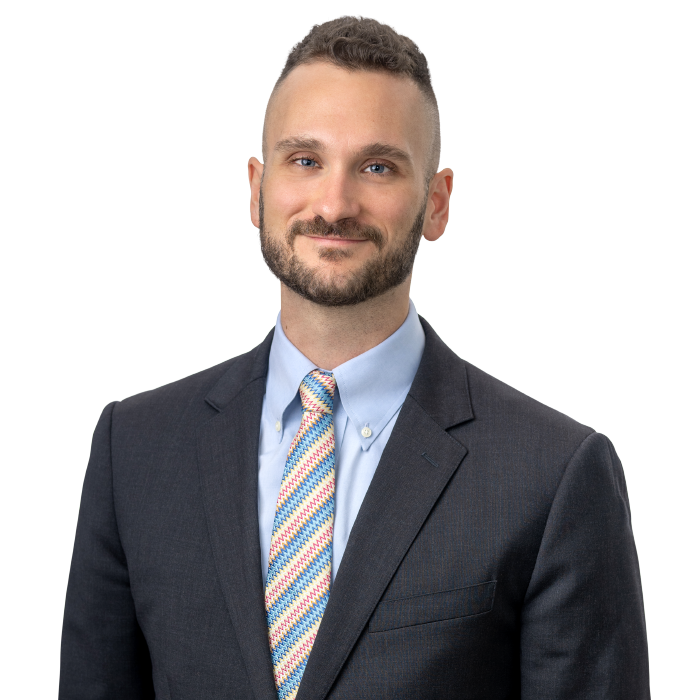 Isaac Rosen advises public sector clients, including cities and special districts, on an array of transactional and day-to-day matters, including Brown Act, Surplus Land Act and Public Records Act compliance, among others. He is of counsel in the Municipal Law practice group of BB&K's Los Angeles office and also practices as a member of the firm's Economic Development, Real Estate & Affordable Housing team.

Isaac advises cities and other public entities on transparency and open government requirements, including compliance with conflicts of interest and First Amendment law. He also assists clients in drafting and enforcing local laws, such as those related to planning, zoning and public health and safety. He tracks changes to California housing law, to advise clients accordingly on planning entitlements, administrative citation programs and accessory dwelling units. In addition, he has cultivated and shared knowledge regarding emerging technologies, including social media regulation. Isaac's clients find him to be gregarious and approachable, and they appreciate his professional, yet informal approach that fosters strong relationships. On his end, Isaac enjoys working collaboratively with city and agency staff on tangible projects that effect change and benefit the local community.

Isaac served two terms as chair of the League of California Cities' Municipal Law Institute Committee and continues to serve on the Committee. He was selected to the Coro Lead LA's 2020-2021 program, which is designed for rising and established professionals to build effective partnerships and gain perspective on the many challenges facing the Los Angeles region.

Before joining BB&K, Isaac was an associate at Richards, Watson & Gershon and served as the deputy city attorney for the City of Artesia. He worked closely with the City Planning Commission's director and staff, handling everything from litigation and public records requests to communications strategies. Isaac also worked closely with local police agencies. Previously, Isaac worked in the San Luis Obispo City Attorney's office.

While at the UC College of the Law, San Francisco (formerly Hastings), he served as a senior staff editor for the Constitutional Law Quarterly. Isaac enjoys outdoor concerts, nonfiction and visiting his family and friends where he grew up in Maine.
Professional & Community Involvement
Coro Southern California 2021, Lead LA Cohort
League of California Cities, City Attorney's Department, Municipal Law Institute Committee, 2019-2022; chair 2020-2022
Publications
"AB 881 et al: ADU Laws," Daily Journal New Laws Supplement, Jan. 8, 2020
Presentations
"Objective Standards: How To Apply Objective Standards To Comply With State Law and Retain Local Control," League of California Cities Planning Commissioners Academy, March 30, 2023
"Social Media and the Brown Act," League of California Cities' 2023 Municipal Law Institute Symposium, Center for Social Justice and Public Service, Santa Clara University School of Law, Feb. 3, 2023
"Buying, Selling & Leasing Property: What Special Districts Need to Know About Successful Transactions and the Surplus Land Act," Association of California Healthcare Districts Webinar, Sept. 29, 2022
"Density Bonus Roundup & Refresher: Overview of Recent California Housing Law & the Impact of Ministerial Housing Incentives," Orange County City Attorneys' Association April Luncheon, Apr. 21, 2022
"Keynote Address – The Opioid Epidemic and National Settlement: What's Next for California Local Governments?" Municipal Law Institute Virtual Symposium, Mar. 18, 2022
"Meeting and Exceeding California's Fair Housing Requirements," Institute for Local Government Webinar, July 1, 2021
"The Right of First Refusal: Parsing the Surplus Land Act," City Attorneys Association of Los Angeles County, Apr. 29, 2021
"Housing and Land Use Equity," 2021 Municipal Law Institute Symposium, League of California Cities, Mar. 5, 2021
"Electronic Records: Considerations for Public Agencies to Ensure State Law Compliance," BB&K Webinar, Mar. 26, 2020
"Redistricting After 2020 Census," 2020 Municipal Law Institute Symposium, League of California Cities, Mar. 6, 2020
"Exploring the CPRA's Investigatory Privilege," BB&K Webinar, Jan. 21, 2020
Education & Admissions
Education
UC College of the Law, San Francisco (formerly Hastings)
The George Washington University
B.A., psychology
,
summa cum laude