At a Glance
Frank is the city attorney for the cities of Atwater and Plymouth, and serves as interim city attorney for the City of Galt.

He advises on critical issues, including COVID-19 response and recovery, homelessness and cannabis ordinances.

Frank's litigation practice began as an intern for the U.S. Coast Guard's JAG Corps.
Best Best & Krieger LLP Of Counsel Frank A. Splendorio is a seasoned Municipal Law attorney who provides city attorney services and advice to public agencies. As city attorney for the cities of Atwater and Plymouth, and interim city attorney for the City of Galt, Frank provides advice on governance issues, such as Brown Act and California Public Records Act compliance, and on some of the most challenging issues California cities are facing today.

Many of those issues are not unique, as communities across the State grapple with health and safety laws and regulations from a myriad of court and legislative sources — the COVID-19 pandemic response and recovery among the most critical. In addition, Frank advises cities on cannabis ordinances and enforcement, land use decisions and development agreements conflicts, homelessness, public works, utilities, public finance, public safety, environmental requirements, personnel issues and more. He is also an authority on contracts, procurements and purchasing standards and requirements, and has conducted training on best practices.

Frank's experience includes serving in-house as a deputy city attorney for the City of Vallejo. He defended the City in a number of civil liability matters involving personal injury and civil rights claims. His duties included advising the City on Public Records Act, code enforcement and public works.

Prior to joining BB&K Frank was an attorney at Meyers Nave. In addition to his city attorney roles, he also served as chief assistant city attorney to the City of Modesto and as deputy city attorney to the City of Rancho Cordova.

Frank was the editor of the Land Use chapter of the 2020 edition of the Continuing Education of the Bar's annual "Municipal Law Handbook." He currently serves on the Brown Act Committee for the League of California Cities, monitoring and reviewing emerging Brown Act developments coming out of COVID-19. While attending the UC College of the Law, San Francisco (formerly Hastings), Frank served a summer as an intern to the U.S. Coast Guard Judge Advocate General Corps and as a judicial extern to the Hon. Marvin R. Baxter of the California Supreme Court.

Education
UC College of the Law, San Francisco (formerly Hastings), J.D.
University of California, Berkeley, B.A., Phi Beta Kappa

Admissions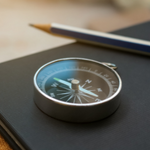 Legal Alerts
Feb 10, 2022
In With the New – Part Four
BB&K's New Law Guidance for a Happy New Year
"Municipal Law Handbook" (Chapter: Land Use), editor, CEB, 2019 and 2020
"Municipal Law Handbook" (Chapter: Public Contracting), reviewer, CEB, 2018
Services
Contact Frank A. Splendorio