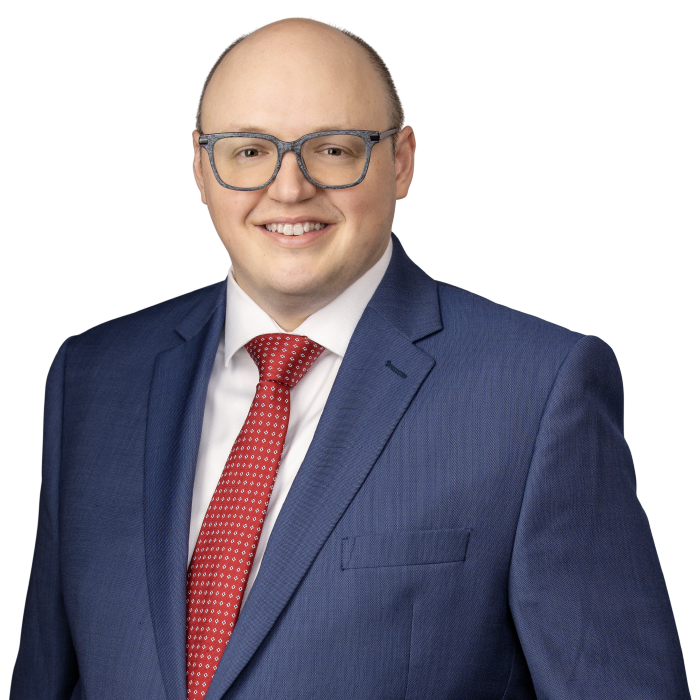 Thomas A. Rice practices Municipal Law as a partner at Best Best & Krieger LLP. Thomas' practice involves city attorney and general counsel services. He provides legal services to cities, special districts and private clients across Southern California. He is well versed in general municipal law matters, election law, land use law, and the negotiation and drafting of agreements.

Municipal Law
Thomas serves as the town attorney for the Town of Apple Valley, where he regularly advises the Town Council in both open and closed session. Thomas also serves as chief assistant city attorney for City of San Bernardino. He routinely works with elected and appointed officials and staff to find innovative solutions to any and all difficulties facing a city. Thomas also advises clients on the application of California's transparency and ethics laws, including the Brown Act, the Public Records Act, the Political Reform Act and conflict of interest laws. Thomas previously served as the assistant city attorney for the City of Ontario from August 2014 through July 2018 and as assistant city attorney for the City of Azusa from March 2015 through October 2018.

Election Law
Thomas regularly provides advice and counsel on elections, including initiative, referenda and city-sponsored ballot measures. He assists clients with legal challenges under the California Voting Rights Act, and through the process of converting from at-large to by-district or by-division elections.

Land Use, Planning & Zoning
Thomas has served as legal counsel to the planning commissions of several cities. Thomas advises on all aspects of the planning and development process including the review of use permits, variances, general and specific plans, development agreements and compliance with the Subdivision Map Act.

Negotiations and Drafting Agreements
Thomas assists both public and private clients with lengthy and complex negotiations, including over multi-million dollar software agreements, several advanced meter infrastructure (AMI) contracts, and disposition and development agreements.

Airport Law
As general counsel to the March Joint Powers Authority and the March Inland Port Airport Authority, Thomas has worked on a variety of airport and aviation matters. These include airport and airport-adjacent development issues (including land use covenants, FAA restrictions, and airport land use compatibility), airport master planning, FBO and ground services agreement and airport noise matters (including the NEM process).

Thomas received his law degree summa cum laude from the University of Illinois and was inducted into the Order of the Coif. Prior to joining BB&K, Thomas interned for the County of Riverside Office of Legal Counsel, where he worked on numerous code enforcement cases.

Originally from the United Kingdom, Thomas now lives in Rancho Cucamonga where he and his wife, Laurel, raise their daughter. Thomas proudly serves on the board for the Community Action Partnership of San Bernardino County. Thomas is admitted to the U.S. District Court for the Central District of California.
Professional & Community Involvement
Community Action Partnership of San Bernardino County, Board member (2013 - present)

Advocacy Committee, Chair
Planning & Evaluation Committee
Poverty Symposium Steering Committee, Chair

Inland Action
Grand Terrace Foundation (2012 - 2018)

President (2015 - 2018)
Dog Park Committee
Publications
"Will Driverless Car Regulations Leave People with Disabilities Behind?," BBKnowledge, Feb. 24, 2016
"California Supreme Court Declines Review of Cases Invalidating Local Bans on Sex Offenders," BB&K Legal Alert, April 25, 2014
Presentations
"The California Voting Rights Act: What to Do When Your Agency Gets a Letter," BB&K Municipal Law Webinar Series, Nov. 2, 2018
"Public Noticing, CEQA, and the Brown Act," Regional City Clerks Meeting, Nov. 8, 2017
"Crisis Mode: Practical Advice for Special District Leaders for Handling Board Disputes," California Special Distrcts Association's General Manager Leadership Summit, June 26, 2017
"Public Records Laws, Requests and Responses - What You Need to Know," Institute for Paralegal Education Webinar, Feb. 28, 2017
"CEQA and Noticing: Best Practices for Complying with CEQA, Brown Act, and Other Public Noticing Requirements," American Planning Association California Conference, Oct. 22, 2016
"Have You Noticed? Noticing Guidelines for Public Meetings and Actions," California City Clerks' Association Annual Conference, Apr. 23, 2015
Education & Admissions
Education
University of Illinois at Urbana-Champaign
MLitt History
,
with merit
B.A.
,
honors, first class