At a Glance
Rick practices commercial, real estate and creditors' rights litigation, and labor and employment law.

He served as counsel to the California Department of Insurance in proceedings before the state Senate.

During the most recent recession, Rick assisted title insurance companies in disputes involving real estate development projects.

William E. "Rick" Robinson's practice emphasizes commercial, real estate and creditors' rights litigation, and labor and employment law. He is a partner in the Business and Labor & Employment practice groups of Best Best & Krieger LLP.

With more than 30 years of litigation experience, Rick knows that at the core of every matter there are people. Earning trust from the clients he works with is key to helping them achieve their goals. As most clients prefer resolving disputes before trial, Rick works hard to assist clients with that goal. But, if it's not possible, Rick has extensive experience with jury and bench trials, commercial arbitrations, administrative hearings and appellate court cases. He served as counsel to the California Department of Insurance in proceedings before the state Senate and represented media clients in numerous libel and constitutional matters.

During the most recent recession, Rick assisted title insurance companies in disputes involving real estate development projects.

Rick serves as judge pro tem in Sacramento County Superior Court since 1991, an evaluator for the U.S. District Court's Early Neutral Evaluation Project since 1992 and an arbitrator for the Sacramento County Bar Association Fee Arbitration Program since 1994.

Rick was a founding partner in the law firm of Johanson & Robinson in Sacramento. He also worked for the San Bernardino County District Attorney, where he developed and implemented a jury trial training program for civil lawyers.

Rick is the co-author of "A Constitutional Right of Access to Newspapers: Is There Life After Tornillo?" published in the Santa Clara Law Review, for which he was articles editor in law school. He wrote numerous law firm newsletter articles on employment, real property, and insurance law topics, and appeared as a legal affairs commentator on KCRA-TV and KQCA-TV.

Rick is admitted to practice before the U.S. Ninth Circuit Court of Appeals and the U.S. District Court for the Northern, Eastern, Central and Southern districts of California.

Education
Santa Clara University School of Law, J.D., cum laude
Amherst College, B.A., cum laude

Admissions

Community Involvement
University of California, Davis Heath System Leadership Council Executive Committee
University of California, Davis Health System Advisory Board Center for Pain Medicine
Sacramento area youth sports programs , named "Pocket Little League Volunteer of the Year"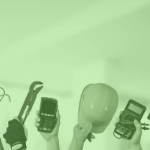 Legal Alerts
Jan 30, 2020
Doing Business in 2020: Courts Tackle Employment Law
Part 2: New Employment-Related Court Decisions Impacting California's Public and Private Entities
Legal Alerts
Feb 08, 2019
Compensation, Harassment and Discrimination Cases Brought Labor & Employment Law Changes
California's 2019 Labor & Employment Update: Part II
Legal Alerts
Jan 15, 2019
Impact and Other Legislative Changes
California's 2019 Labor & Employment Update: Part I
Legal Alerts
Feb 20, 2018
California's Labor & Employment Changes for 2018: Part II
Court Cases Impacting Labor & Employment Law
"First Amendment Protects Public Employees for Sworn Testimony Given Outside Scope of Regular Job Duties on Matters of Public Concern," BB&K Legal Alert, June 26, 2014
Contact William E. Robinson