At a Glance
Christina represents businesses, shareholders and members in commercial disputes.

As a Certified Information Privacy Professional, Christina also counsels business and government clients on privacy and data security laws.

Christina is of counsel in the Business practice group of BB&K's San Diego office.
Christina Morgan handles a wide variety of litigation matters throughout Arizona and California. She represents businesses and their directors, officers, shareholders and members in pre-litigation and litigation matters involving ownership, management and contractual disputes. Christina also represents lenders, developers, title insurance companies and their insureds in real estate disputes involving real property ownership, encumbrances and valuation. In addition, Christina represents municipalities and other government entities in litigation, including professional negligence, fraud and contractual disputes. Time and again, she has proven herself a skilled negotiator who obtains positive outcomes for her clients.



As a Certified Information Privacy Professional, Christina is well-versed on federal, state and international laws impacting private sector and public sector clientele, including the EU's General Data Protection Regulation (GDPR) and California's Consumer Privacy Act (CCPA). Christina routinely counsels clients regarding the applicability of privacy laws and how to comply with the obligations imposed by those laws.

Prior to joining Best Best & Krieger LLP's Business practice group in San Diego, Christina was a partner at a large national law firm where she focused on commercial litigation, privacy and data security, employment litigation and appeals for business entities, directors and officers, licensed professionals and public entities. Additionally, Christina represented corporate debtors in Chapter 11 reorganization proceedings and creditors in Chapter 7 and Chapter 13 bankruptcies.

Admissions

Education
University of Arizona, J.D.
Arizona State University, B.A., Spanish, summa cum laude
Arizona State University, B.S., psychology, summa cum laude

Memberships

Community Involvement
San Diego Chair, ASU Barrett Honors College Alumni Group

Honors/Awards
San Diego Super Lawyers Rising Stars, Business Litigation, 2020-2021
San Diego Business Journal, Next Top 40 Finalist, 2020
University of Arizona College of Law, Dean's Achievement Scholarship Recipient
Arizona State University, Provost Scholarship Recipient
Arizona State University, Barrett Honors College Graduate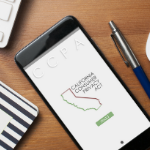 Legal Alerts
Jul 14, 2020
CCPA Enforcement Begins as AG Proposes Rules
Final Regulations to Help Businesses Comply with California Consumer Privacy Act; Ballot Measure Could Expand Privacy Protections
Authored Articles & Publications
Nov 27, 2019
GDPR Compliance
BB&K's Christina Morgan Talks About Data Privacy in Riverside Lawyer Magazine
"The SEC Takes Action to Protect Retail Investors," Privacy Teaches and Breaches, September 2017
"Questions Remain as to Extent of HBO Cyberattack," Privacy Teaches and Breaches, August 2017
"Recent Suit Highlights the Importance of Data Security for Law Firms," Privacy Teaches and Breaches, December 2016
"Investigation Underway After Sharp Grossmont Hospital Shared Private Patient Videos with Third Party," Privacy Teaches and Breaches, May 2016
"Corona Class Action Against Sony Pictures Survives Motion to Dismiss," Privacy Teaches and Breaches, June 2015
"Don't Be a Plaintiff's Lawyer's Next Victim: Avoiding the Pitfalls of Data Breach Litigation," For the Defense, February 2015.
"Defending Against Bad Faith: A Nuts and Bolts Review of the Fair Debatability Doctrine and California's Genuine Dispute Doctrine," 36 Ins. Litig. Rep. 605, 609-615 (2014)
Contact Christina M. Morgan