Press Releases
Feb 10, 2021
BB&K Announces Election Law Practice Expansion and New Client Services
A "Toolkit" and Hotline Among New Offerings
With election law subject to constant judicial scrutiny and legislative updates, local government officials face complex challenges to election law compliance. Non-compliance carries costly consequences, including fines, litigation and even illegitimate election results.

To help cities, counties, special districts, school districts and other public agencies successfully navigate ever-changing state and federal election laws, Best Best & Krieger LLP has expanded its Election law practice. We have added several essential services for city clerks, board secretaries and others who oversee local elections.

As part of this expansion, BB&K recently welcomed Director of Election Services Stephanie Smith to the firm. With more than three decades of hands-on experience in municipal government, including serving as city clerk to the cities of Murrieta and Lake Forest, Stephanie joins BB&K's already well-regarded Election team. A former president of the California Executive Board of the City Clerks Association, Stephanie joins attorneys Scott Smith, Matthew "Mal" Richardson, William J. Priest, Thomas Rice and Henry Castillo, along with others, in providing expanded Election law services to public agencies.
Election Law Services
Vote of Confidence: Election Law Resource Center
BB&K's Election Law Resource Center gives California cities the Vote of Confidence they need to ensure legal compliance with all aspects of local elections. This unique service includes:
A digital copy of BB&K's Election Law Toolkit, which contains:

A comprehensive and user-friendly manual for handling all aspects of a local election. From calling the election, the nomination process and ballot designations to declaring results, recount procedures and handling vacancies, the manual provides valuable guidance to ensure adherence to state election laws, including the latest on the California Voting Rights Act.
A set of templates that are easily adapted from a Microsoft Word format so that election officials can make them their own. There are templates for form resolutions, form notices and more.
A to-do checklist to accompany each of the Toolkit's chapters to help election officials stay organized and ensure that the associated election law regulations and required actions are met.

Exclusive access to an email or telephonic hotline for quick, on-demand guidance from our Election law team for any election law questions.

To learn more about the Election Law Resource Center, please contact us.
Redistricting
All California public agencies with by-district elections must map their district boundaries according to the latest U.S. Census results. The districting rules under state and federal law are specific and complex, and the California Voting Rights Act's April 2022 deadline to complete post-Census redistricting is fast-approaching.

In addition, under the July 2020 California Appellate Court voting rights decision, Pico Neighborhood Association v. City of Santa Monica, there are still uncertainties and risks of costly court challenges pending the California Supreme Court's hearing of that case on appeal.

BB&K's Election law team is well-versed in all aspects of the CVRA and federal law and has extensive experience helping public agencies respond to voting rights claims and demands. We help local public agencies convert to "by district" elections, including providing demographic analysis and maps creation, working to establish proportional voting districts as required by federal and state law, and providing advice on redistricting and reapportionment issues whenever a new federal census report is published.

Election Law Practice
Building on our long-standing reputation as a go-to firm for Election law guidance, our Election law practice is expanding to ensure clients receive the most effective counsel based on both changing laws and the way our communities and local governments operate. From campaign finance reform to the impact of social media on elections to increased absentee or mail-in voting, we stay up-to-date on the latest issues and regulations to help public agencies protect the sanctity of their election processes and outcomes.

When challenges inevitably arise, our experienced team of litigators work with local election officials to mitigate risk and find cost-effective resolutions. We have litigation experience in the CVRA and National Voting Rights Act, civil rights claims, election integrity challenges and initiatives and referendums.
Read More
Law360: BB&K Expands Election Law Practice After Scrutinized Year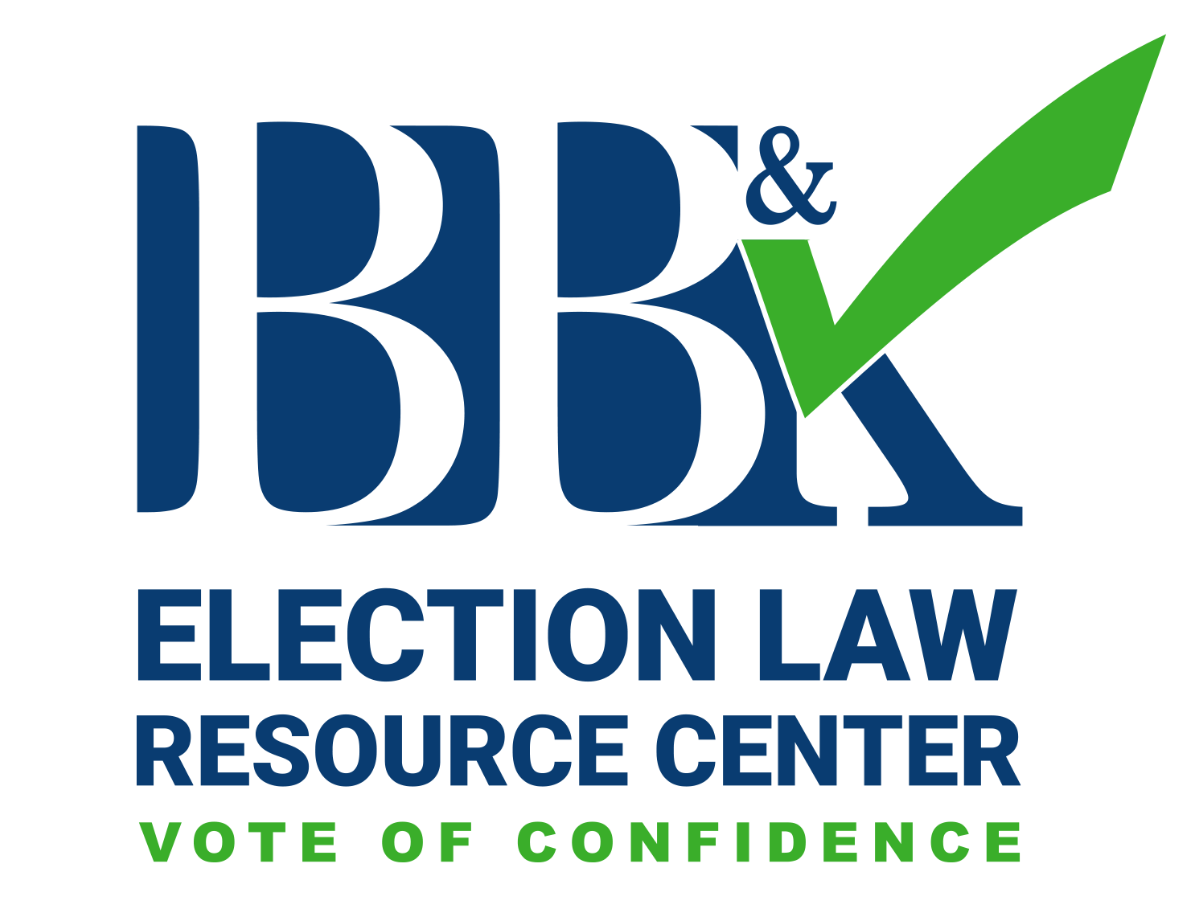 Election Law Resource Center
BB&K's Election Law Resource Center gives California cities the Vote of Confidence they need to ensure legal compliance with all aspects of local elections. This unique service includes:
A digital copy of BB&K's Election Law Toolkit
​Email and telephone hotline
Get Your Vote of Confidence
Stay Connected
Questions? Contact the BB&K representative(s) listed above.



Continue Reading