Legal Alerts
Oct 17, 2019
Red-Flag Law Expands
California's Gun Violence Restraining Order Law Bolstered by Newly Signed Bills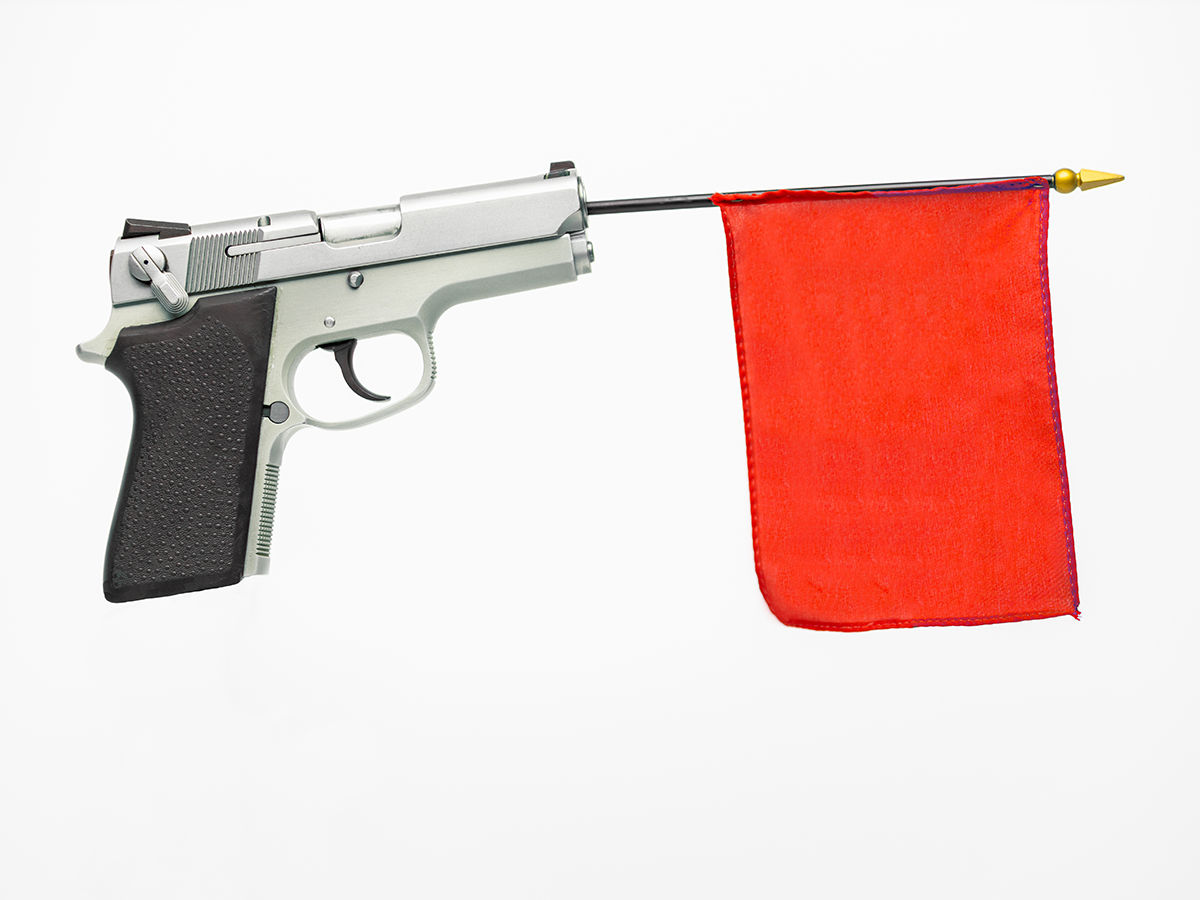 Fifteen new gun control bills were signed into law last week by Gov. Gavin Newsom. Five of those bills significantly expand and strengthen the State's landmark red-flag law, which was enacted following the 2014 mass shooting in Isla Vista.

Currently, the law allows an immediate family member or a law enforcement officer to petition the court to issue a gun violence restraining order, or GVRO, prohibiting a person who poses a significant danger to themself or others from possessing a firearm. A GVRO requires they relinquish any firearms in their possession to law enforcement. The GVRO may stay in effect for up to a year and be renewed upon expiration.

Despite the law's benefits, it is rarely used by family members or law enforcement officers. However, beginning Sept. 1, 2020, several new laws take effect that will likely result in an increase in the number of GVROs issued.

AB 61 expands who may file a petition for a GVRO to include employers, coworkers having substantial and regular interactions with the person for at least 1 year (also requires authorization from employer), and employees or teachers at secondary and post-secondary schools where the person has attended in the last 6 months (also requires authorization from a school administrator).

AB 12 increases the potential duration of a GVRO from 1 year to 5 years, subject to earlier termination or renewal by the court. Further, the law allows a law enforcement officer to file a petition for a GVRO in the name of the law enforcement agency where they are employed, rather than in their name personally.

AB 164 makes it a crime for a person to own or possess a firearm in California when they are prohibited from doing so in any other state by way of a court order issued in that state. This crime is punishable by imprisonment in a county jail for up to 1 year, by a fine not to exceed $1,000, or both.

AB 1493 allows a person who is the subject of a petition for a GVRO to file a form with the court relinquishing their right to possess a firearm and state they will not contest the petition. The court clerk would then be required to enter the form directly into the California Restraining and Protective Order System maintained by the Department of Justice. However, if the court is unable to do this, the court will be required to transmit a copy of the form to a local law enforcement agency that must then submit the form into the system within 1 business day.

Finally, AB 339, requires that, on or before Jan. 1, 2021, law enforcement agencies must develop and adopt written policies and standards relating to GVROs. The policies and standards must instruct officers to consider petitioning the court for a GVRO when responding to domestic disturbances at residences associated with a firearm registration or record, during a response in which a firearm is present, or during a response where one of the parties owns or possesses a firearm. Further, the policies and standards must instruct officers to consider a GVRO when making contact with a person exhibiting mental health issues, including suicidal thoughts, if the person owns or possesses a firearm. The goal of the law is to encourage the use of GVROs by law enforcement.

If you have any questions about GVROs or how these new laws may impact your agency please contact the authors of this Legal Alert listed to the right in the firm's Municipal Law practice group, or your BB&K attorney.

Please feel free to share this Legal Alert or subscribe by clicking here. Follow us on Facebook @BestBestKrieger and on Twitter @BBKlaw.

Disclaimer: BB&K Legal Alerts are not intended as legal advice. Additional facts or future developments may affect subjects contained herein. Seek the advice of an attorney before acting or relying upon any information in this communiqué.
Continue Reading