Legal Alerts
Oct 31, 2017
Drones: A Legal and Regulatory Update
Recent White House and Federal Court Action Impacting Future UAS Regulations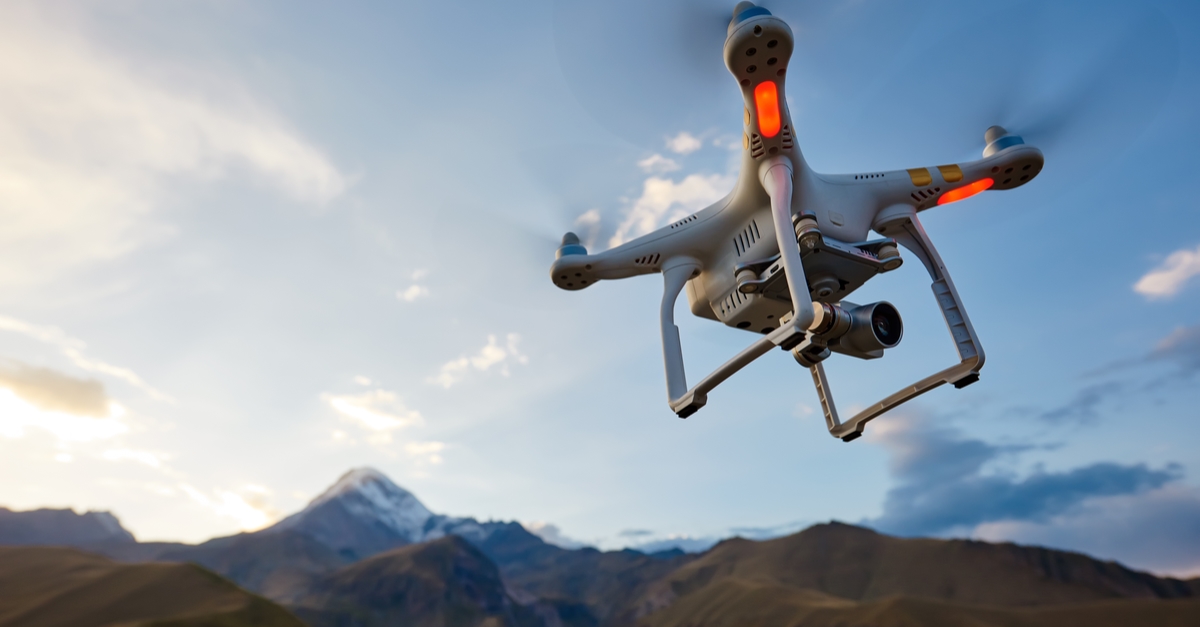 The White House issued a Presidential Memorandum last week directing the Secretary of Transportation to establish an Unmanned Aerial Systems Integration Pilot Program to promote the safe operation of UAS, or drones, in airspace over our communities. The Memorandum also requires coordination with local governments, which has not been a focus in prior Department of Transportation proceedings involving UAS. It expressly recognizes the opportunities around UAS operations, including agriculture, commerce and emergency management uses. For example, drones were used recently to survey damage from devastating storms, including hurricanes Harvey and Irma, and to assist with search and rescue missions for hikers.

However, recent court decisions have created uncertainty around UAS regulations based on traditional local police powers. Such regulatory tensions — coupled with reports of drones interfering with wildfire response, coming in close proximity to planes and incidents like the recent crash of a recreational UAS into a military helicopter — highlight the need for balanced guidelines and regulations concerning the safe operation of drones.

Trump Administration's Drone Integration Pilot Program
President Trump's Memorandum clarifies that Secretary of Transportation Elaine Chao will be point on all things drones, and directs DOT to establish a UAS Integration Pilot Program. DOT summarized the goals of the Pilot Program as:
achieving beyond line-of-sight operations,
promoting innovation,
addressing public safety and national security concerns, and
balancing national and local interests.

To be established within the next three months, the Pilot Program will solicit partnership proposals from state, local and tribal governments to test the integration of civil and public UAS operations. DOT will select at least five partnership proposals to move forward with via an agreement with DOT within 180 days following establishment of the Pilot Program.

What About Existing Regulations?
The Memorandum does not impact existing laws and regulations, including regulating the commercial use of UAS under 14 CFR Part 107 and Certificates of Waiver or Authorization under section 333 of the FAA Modernization and Reform Act of 2012. Public agencies may operate drones under either Part 107 or an approved COA until a section 333 exemption expires. More information on these regulations can be found here.

Such regulations limit UAS operation to within line-of-sight and prohibit their use overhead, unless a waiver or exemption is granted. Recently, CNN was granted a waiver to operate UAS over crowds. The UAS industry is closely watching for the anticipated "drones overhead" rulemaking to be released by DOT, expected in May 2018. It is uncertain if the Pilot Program will delay such administrative action by DOT.

Meanwhile, the registration program established by the FAA for the recreational use of UAS was invalidated by a recent court ruling. This issue will likely be addressed in either a future rulemaking or through the FAA Reauthorization Bill pending in Congress. In the meantime, recreational users who registered a UAS may seek a rebate of the $5 registration fee from the FAA and delete their registration.

Interestingly, the Memorandum also notes "human transportation" as a policy promotion goal. Needless to say, the operation of UAS over people, cars and homes raises significant public safety and privacy concerns, which the Pilot Program seeks to address. Such concerns start with package transportation using UAS and rise quickly with potential human transportation. There is a tension between drone regulation by local governments using traditional local "police powers" and the federal goal of integrating drones into airspace regulated by the FAA. The FAA released a fact sheet on this issue. Further, Sen. Dianne Feinstein (D-CA) introduced the Drone Federalism Act (S.1272) seeking to preserve, to the greatest extent possible, legitimate interests of state, local and tribal governments, including around protecting public safety, personal privacy and property rights, managing land use and restricting nuisances and noise pollution.

Regulatory Turbulence and Summary of Singer v. City of Newton
The recent federal court ruling in Singer v. City of Newton offers local governments some guidance on balancing the FAA's control over airspace with the right of states and local governments to exercise their police powers. Here, a citizen of Newton, Mass., who operates drones as a hobbyist (but does not register them), challenged the drone ordinance adopted by the City. Despite the express purpose of the ordinance being to protect privacy and promote public safety and welfare, the court found that the following portions of the ordinance were preempted by federal law:
Registration requirement for all pilotless aircraft: The registration issue is important from a public safety perspective. Without an effective registration system, there is no way to track a person who is operating a drone recklessly or dangerously (i.e. close to an airport or aircraft fighting wildfires). Here, the court found that the registration requirement was too broad because it sought to register all drones, and the FAA already indicated its intent to be the exclusive regulatory authority for UAS registration. It is unclear where the FAA's intent to handle all UAS registration can be overcome by a more specific and limited registration requirement more closely tied to express safety concerns, but the court's ruling retains some sliver of an opening for it — for now. Here, it is also worth noting that NASA is working with the FAA to develop a UAS Traffic Management System.
Prohibiting UAS flight below 400 feet. The court found this restriction to be preempted because it effectively prohibited any drone flights within the City. Under existing federal regulations, a drone may not be operated above 400 feet above ground level without a waiver or exemption or if flying within 400 feet of a building. By essentially banning UAS flights in the City without a federal waiver or exemption, this thwarted the objectives of Congress and the FAA to integrate drones into the national airspace. This is actually an area of focus for the Pilot Program to evaluate potential operation of UAS below 200 feet or up to 400 feet. Hopefully, lessons learned from the Pilot Program will establish balanced guidelines to avoid future ordinance challenges on this issue.
Operator line-of-sight requirement. With existing federal regulations, a UAS can be operated so long as the operator has a visual line-of-sight of it or a visual non-mobile observer is able to see the drone throughout its flight. Of course, this requirement can be waived or exempted by the FAA. Here, the court found the City's requirement not only precluded the use of a visual observer, but also conflicted with the ability for a UAS operator to be granted a waiver. Accordingly, the City ordinance went too far and was found to be preempted. This safety issue is expected to be an important focus of the Pilot Program and future drone rulemakings by the FAA thus offering an opportunity for local government to voice concerns.

While the ruling does cause concern around local governments' ability to regulate UAS operations, the court stopped short of finding that any local government regulation is completely preempted. The court recognizes that the FAA explicitly contemplates local drone regulation and references and acknowledges the FAA fact sheet discussing local police powers. In fact, the court notes that "nothing prevents Newton from re-drafting the Ordinance to avoid conflict preemption."

Accordingly, despite the Pilot Program, local governments can still seek to adopt ordinances regulating the operation of drones within the existing guidance and legal interpretations around federal preemption, including the City of Newton case. It is necessary to note this ruling may still be appealed.

Not Just Regulatory Issues, but Operational as Well
Legal issues with drones are not limited to just regulating operations. As more public agencies purchase and operate UAS for infrastructure inspection, search and rescue operations, land use planning and emergency response and other benefits, public agencies should ensure they have policies that address issues like:
Procurement (especially when multiple drones are being purchased)
Privacy and data retention (especially if photos or videos will be taken from the UAS)
Security (including safe storage of drones and guaranteeing safe supply chains from vendors)
Coordination with law enforcement
Compliance with federal regulations

These are just some of the larger issues public agencies should be thinking about to reduce risks and to help realize the benefits that can come from a legally compliant UAS program, including more efficient use of resources and information gathering to make better informed decisions.

Finally, it is vitally important for local governments to stay informed and be proactive. This allows the possibility to not only take advantage of future pilot programs and, hopefully, more grant opportunities associated with emerging technologies, but also to make their voices heard with regard to future rulemakings, legislation and proposals on fast-moving technology issues, including UAS and automated vehicles.

In the meantime, the UAS Integration Pilot Program will hopefully develop a much-needed flight path toward a balanced regulatory framework that promotes innovation without sacrificing public safety. We look forward to monitoring and reporting on developments in the legal and regulatory space concerning the deployment of emerging technologies in communities and welcome the chance to answer any questions.

If you have any questions about the UAS Pilot Program and other legalities surrounding drone use in your community, please contact the authors of this Legal Alert to the right in the firm's Municipal and Telecommunications practice groups, or your BB&K attorney.

Please feel free to share this Legal Alert or subscribe by clicking here. Follow us on Facebook @BestBestKrieger or on Twitter @BBKlaw.

Disclaimer: BB&K Legal Alerts are not intended as legal advice. Additional facts or future developments may affect subjects contained herein. Seek the advice of an attorney before acting or relying upon any information in this communiqué.
Continue Reading