Legal Alerts
May 22, 2017
State Water Board Adopts Groundwater Extraction Fees For SGMA Intervention
Fee Imposition Will Begin This Summer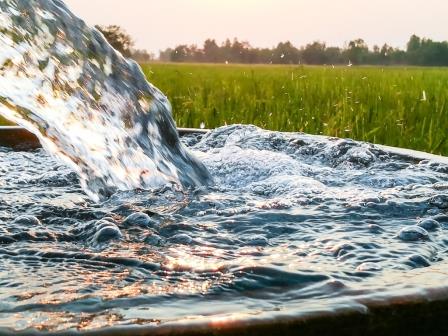 The State Water Resources Control Board adopted a new fee schedule that will be applied to groundwater pumpers in basins where compliance with the Sustainable Groundwater Management Act comes up short. The Board approved an emergency regulation containing the fees and related provisions on May 16. The fees are expected to be imposed, starting this summer, in medium- and high-priority basins where groundwater sustainability agencies are not formed by the statutory deadline.

SGMA provides for Board intervention if local agencies are unable or unwilling to manage basins subject to the Act. The Board's role includes collecting groundwater extraction information, developing interim plans, and possibly directly managing groundwater resources. The Act required the Board to set fees to recover its intervention costs. The new regulation sets annual per-well base fees, as well as per-acre-foot volumetric charges for different categories of extractors.

Under SGMA, local agencies must form groundwater sustainability agencies in high-priority and medium-priority basins by June 30, and must develop groundwater sustainability plans by Jan. 31, 2020, or Jan. 31, 2022, depending on basin conditions. The plans must attain sustainable management of groundwater within a 20-year period.

The first trigger for Board intervention will come on July 1 for areas that are either "unmanaged" (not within the service area of an established groundwater sustainability agency) or have not submitted an alternative in lieu of a groundwater sustainability plan. Pumpers in such areas will be subject to groundwater extraction reporting and the new fees. The fees will also apply in the future to basins that are designated probationary, and those where the Board imposes an interim plan to directly manage extractions.

During the May 16 Board meeting, staff provided examples of what the fees would cost hypothetical extractors. For a municipal water supplier or industrial user extracting 5,000 acre-feet per year from a single well, for example, the total annual intervention fee would be $50,300 (metered well) and $125,300 (unmetered well) in an unmanaged area, $200,300 in a probationary basin and $275,300 in a basin subject to an interim plan by the Board.

Extraction reporting will be done through electronic submissions. The new regulation includes requirements for meters used to measure extractions, Board enforcement measures, and a provision enabling individuals or entities to petition the Board for reconsideration of imposed fees. Staff plans to review the fee schedule annually and revise it as necessary in future years to reflect actual costs.

If you have any questions about these developments or how they may impact your agency, please contact the authors of this Legal Alert listed to the right in the firm's Environmental Law & Natural Resources practice group, or your BB&K attorney.

Please feel free to share this Legal Alert or subscribe by clicking here. Follow us on Twitter @bbklaw.

Disclaimer: BB&K Legal Alerts are not intended as legal advice. Additional facts or future developments may affect subjects contained herein. Seek the advice of an attorney before acting or relying upon any information in this communiqué.
Continue Reading