Legal Alerts
May 08, 2017
Preparations Underway to Regulate 1,2,3-TCP in California's Drinking Water
State Water Resources Control Board Held Public Hearing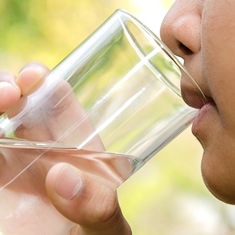 In preparation for California adopting a maximum contaminant level for 1,2,3-trichloropropane in drinking water, the State Water Resources Control Board staff discussed potential reporting requirements and changes to regulations at a recent public hearing. The Board expects to take action to adopt the final regulations later this year.

The contaminant, commonly known as 1,2,3-TCP, is an extremely potent carcinogen that was found in industrial solvents and pesticides, among other sources. Currently unregulated in drinking water, 1,2,3-TCP from the soil makes its way into the groundwater supply, affecting millions of water customers. The proposed MCL for 1,2,3-TCP is 5 parts per trillion — or 0.000005 mg/L. Five parts per trillion is considered the lowest technologically and economically feasible limit.

To adopt an MCL, California Code of Regulations, Title 22, sections 64444-64445.2 would need to be amended. Adoption of an MCL for 1,2,3-TCP would require drinking water suppliers to conduct quarterly monitoring for one 12-month period, beginning January 2018, staff said during the April 19 public hearing. If no 1,2,3-TCP is detected during this initial monitoring phase, the drinking water supplier will only be required to monitor every one to three years. If 1,2,3-TCP is detected at or above the MCL, the water supplier would be required to take steps to reduce the contaminant to the MCL and conduct more monitoring to ensure compliance.

If you have any questions about these developments or how they may impact your agency, please contact the author of this Legal Alert listed to the right in the firm's Environmental Law & Natural Resources practice group, or your BB&K attorney.

Please feel free to share this Legal Alert or subscribe by clicking here. Follow us on Twitter @bbklaw.

Disclaimer: BB&K Legal Alerts are not intended as legal advice. Additional facts or future developments may affect subjects contained herein. Seek the advice of an attorney before acting or relying upon any information in this communiqué.

Continue Reading