Legal Alerts
Apr 18, 2017
California Small Cell Bill Curtails Local Discretionary Review and Rates
Local Governments Need to Voice Their Concerns Before April 26 Hearing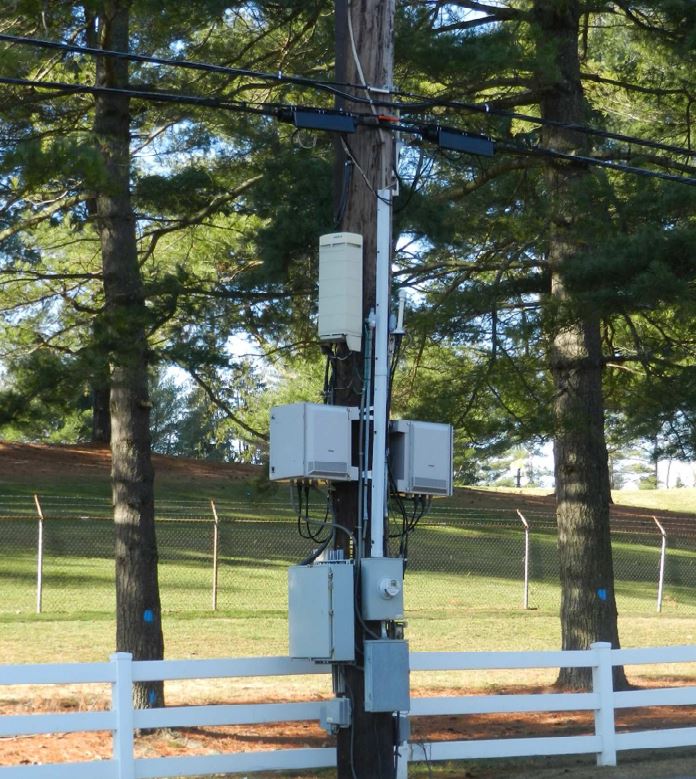 Local governments should take action to oppose a California bill that will drastically curtail local discretionary authority over small cell deployments and mandate use of public property such as street light poles at regulated rates. Senate Bill 649 passed the Senate Energy, Utilities and Communications Committee after an April 4 hearing, during which a majority of committee members expressed concerns about the bill — but voted it through as a courtesy to the author and committee chair. It is imperative that local governments voice their objections to the bill before the Senate Governance & Finance Committee takes it up for consideration on April 26.
SB 649 seeks to preempt local authority over wireless deployments in three ways:
Today localities can exercise discretionary authority over wireless deployments, including a consideration of aesthetics. SB 649 eliminates local discretionary review of any "small cell" installations anywhere in a city/county. The bill defines small cells as 21-35 cubic feet in volume, depending on what structure they are attached to (and numerous elements of the small cell are excluded from the volume calculation). "Small cells" would become a "permitted use" in all zones preempting discretionary authority (no aesthetic review) over small cells in public right of way in any zone (including residential), and outside public right of way in any zone that includes a commercial or industrial use — including mixed use residential zones. Small cells would be subject to an administrative permit that could only ensure compliance with health and safety codes (and radio frequency emissions standards set by the FCC). Moreover, SB 649 preempts all authority over small cells attached to cables mid-strand (i.e., attachments to lines between utility poles, like the Wi-Fi hotspots installed by cable operators).

Today localities (except municipal electrics subject to AB 1027) can decide whether or not to make their property available for wireless deployments and charge market rates. SB 649 requires cities and counties to make "vertical infrastructure" and other public property available for "small cell" deployments effectively at low rates regulated by the state. This includes utility poles, street light poles, traffic light poles, signage, and other city-owned/county-owned infrastructure in the public right of way and public utility easements. It also includes public property outside the public right of way, such as parks, water tanks, and government buildings, to the same extent access is permitted for other commercial projects or uses. This access is at regulated rates and expected to generate fees in the $20 per year range.

Today localities can limit wireless permits to 10 years (or less for public safety reasons or substantial land use reasons). SB 649 requires a city/county to renew all wireless permits previously granted, unless the facility does not comply with codes and permit conditions applicable when the permit first issued. The bill would require renewal and not allow a city/county at renewal to address public safety issues (like requiring strengthening to meet modern seismic standards) or address appropriate design changes to ensure the site meets up-to-date aesthetic requirements — as the area surrounding the site may develop and change in character over time.
Opposition to SB 649 should be directed to the Senate Governance & Finance Committee:
Senator Mike McGuire (Chair)
Senator Janet Nguyen (Vice Chair)
Senator Jim Beall
Senator Ed Hernandez
Senator Robert M. Hertzberg
Senator Ricardo Lara
Senator John M. W. Moorlach

Best Best & Krieger LLP formed a lobbying coalition, Protect Our Local Streets, to give local governments a better chance in the legislative process. This coalition is actively lobbying against SB 649. The BB&K lobbyist, after consulting with BB&K telecommunications attorneys, acts on behalf of the coalition and is free to lobby as aggressively and as quickly as the industry lobbyists.

For more information on Protect Our Local Streets, please contact one of the authors of this Legal Alert listed at the right in the firm's Telecommunications or Government Relations practice groups, or your BB&K attorney.

Please feel free to share this Legal Alert or subscribe by clicking here. Follow us on Twitter @BBKlaw.

Disclaimer: BB&K Legal Alerts are not intended as legal advice. Additional facts or future developments may affect subjects contained herein. Seek the advice of an attorney before acting or relying upon any information in this communiqué.
Continue Reading