Legal Alerts
Nov 17, 2016
Marijuana Legalization Creates New Challenges and Choices for Local Governments in California
Regulators Should Act to Ensure Communities are Prepared for Recreational Uses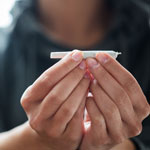 On Election Day, Californians approved Proposition 64, the Control, Regulate and Tax Adult Use of Marijuana Act, which legalized recreational use of marijuana for adults. The marijuana industry in California is likely on the precipice of explosive growth, with recreational retailers, dispensaries, cultivation operations, manufacturers, testing laboratories and delivery services primed to open for business and take advantage of the new market. While Best Best & Krieger has already worked with clients to write dozens of ordinances and regulations dealing with both medical and recreational marijuana, many cities and counties have yet to act to regulate recreational marijuana.

As of Nov. 9, AUMA will not only permit recreational use of marijuana by adults, but it will also allow indoor cultivation of up to six marijuana plants in any private residence or accessory structure. While AUMA allows local governments to "reasonably regulate" indoor cultivation — such as through requiring a permit prior to cultivating — the law will no longer allow an outright ban on indoor cultivation in private residences or accessory structures. AUMA does, however, maintain local authority to regulate or ban all outdoor cultivation and all commercial marijuana activity, including dispensaries, manufacturers, testing laboratories and delivery services, as well as any other marijuana businesses that may spring up to meet new market demands.

AUMA also creates a statewide licensing and regulatory system for commercial marijuana activities, and requires that the Bureau of Marijuana Control begin issuing licenses before Jan. 1, 2018. This means that, while recreational use and indoor cultivation are already legal throughout California, in most situations recreational dispensaries, delivery services and other commercial marijuana businesses cannot open their doors until the State begins issuing licenses. AUMA also imposes a 15 percent sales tax and a cultivation tax of $9.25 per ounce for flowers and $2.75 per ounce for leaves, with exceptions for medical marijuana sales and cultivation.

Local governments should review their current regulations and consider enacting regulations surrounding recreational use of marijuana. Some marijuana uses may already be creating new issues in communities across the State, whether in the form of nuisances caused by recreational users, or in the more serious forms of fires, explosions or other structural damage caused by improperly designed or operated indoor cultivation areas. In addition to regulating the personal, medical and commercial uses of marijuana, local governments should reexamine their smoking ordinances, begin to consider the potential risks of unregulated cultivation in private homes and think about how they, as employers, will handle the legalization of recreational marijuana.

Beyond that, local governments should consider the opportunities created by recreational marijuana legalization, including the AUMA imposition of local taxes on any allowed marijuana use. As California ushers in a new era and a new industry, local governments should keep their eyes open for opportunities that best serve their interests. For some cities, that will mean banning as many marijuana uses as they can. For others, it will mean opening their doors to some, or even all, marijuana businesses to benefit from potential tax revenue or to place themselves on the cutting edge of an emerging industry.

BB&K will be offering a free webinar series on the challenges and choices presented by Prop 64. The first in the series, "The Basics - Cultivating New Regulations and Confronting New Challenges Presented by Marijuana Legalization," is scheduled for Nov. 30 at 10:30 a.m. PST. For more information and to register, click here. You may also contact the attorney author of this Legal Alert listed at the right in the firm's Municipal Law group, or your BB&K attorney.

Please feel free to share this Legal Alert or subscribe by clicking here. Follow us on Twitter @BBKlaw.

Disclaimer: BB&K Legal Alerts are not intended as legal advice. Additional facts or future developments may affect subjects contained herein. Seek the advice of an attorney before acting or relying upon any information in this communiqué.
Continue Reading