Legal Alerts
Nov 10, 2016
Evaluating a Project's "Exacerbation" on Existing Environmental Hazards
Substantial Evidence Proving "Exacerbation" Required, California Appellate Court Says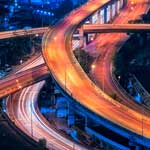 A significant decision interpreting the scope of the California Supreme Court's ruling in California Building Industry Association v. Bay Area Air Quality Management District was handed down earlier this week by a state appellate court. While the Third District Court of Appeal set aside an environmental impact report for a residential project on grounds that it lacked an appropriate significance threshold for evaluating traffic impacts, it also rejected a claim that the EIR failed to consider the "exacerbation" of existing environmental hazards.

In CBIA v. BAAQMD, the Supreme Court held that the California Environmental Quality Act does not generally require an agency to consider the effects of existing environmental conditions on a proposed project's future users and residents. But, the Court also opined that lead agencies should consider whether a project could exacerbate existing environmental conditions.

The Court of Appeal has now applied the Supreme Court's reasoning in considering whether an EIR for a 328-unit residential development adequately analyzed the alleged "exacerbation" of environmental impacts associated with a nearby freeway, a former landfill and railroad tracks. In East Sacramento Partnership for a Livable City v. City of Sacramento, challengers asserted that the EIR failed to analyze the increased cancer risk to the project's future residents associated with the airborne pollutants from the freeway and railroad tracks. They also claimed it did not consider the risk of methane gas migration from the former landfill. They alleged that the additional vehicles, residents and visitors coming to the project site would "undeniably" exacerbate the health risks already associated with the existing environmental conditions. The court rejected this argument on grounds that the project opponents pointed to no substantial evidence to support their claim, and instead asserted mere conclusions and unsupported opinions.

While the court directed the lead agency to correct the EIR's threshold for traffic impacts, it upheld the EIR in all other respects. Indeed, this case can be viewed as a victory for lead agencies and project proponents throughout the State. Prior to this decision, many lead agencies questioned when they must analyze a project's potential to exacerbate existing environmental conditions. As shown here, the mere existence of multiple hazards near a project site is insufficient to require an EIR to consider the question of "exacerbation;" instead there must first be substantial evidence showing that a project could exacerbate existing hazards.

If you have any questions about this opinion or how it may impact your agency, please contact the attorney authors of this Legal Alert listed to the right in the firm's Environmental Law & Natural Resources practice group, or your BB&K attorney.

Please feel free to share this Legal Alert or subscribe by clicking here. Follow us on Twitter @BBKlaw.

Disclaimer: BB&K Legal Alerts are not intended as legal advice. Additional facts or future developments may affect subjects contained herein. Seek the advice of an attorney before acting or relying upon any information in this communiqué.
Continue Reading