Legal Alerts
Oct 05, 2016
Four New California Cap and Trade Bills Fund Programs
$900 Million in Appropriations for Fiscal Year 2016-17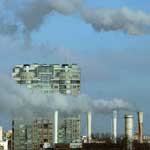 With California's cap and trade program suffering from legal challenges, decreasing auction revenue and general criticism of the program's effectiveness, Gov. Brown signed several bills in Sept. that will help fund state and local programs and projects that reduce greenhouse gas emissions. Budget Committee bills Senate Bill 859 and Assembly Bill 1613, and AB 2722 (Burke, D-Inglewood) directed $900 million in cap and trade revenues to various California agencies and programs. AB 1550 (Gomez, D-Los Angeles) increases the amount of cap and trade auction proceeds that must go to projects benefitting disadvantaged communities. These appropriations should provide significant financial opportunities for local agencies and businesses with environmental projects and programs in need of funding.

AB 1613 and SB 859 appropriate $900 million for fiscal year 2016-17 and reserve $462 million for appropriation in future years. The bills would direct cap and trade revenues to a variety of state agencies, including the Air Resources Board, Strategic Growth Council, Transportation Agency, Natural Resources Agency, Department of Food and Agriculture, Department of Forestry and Fire, and CalRecycle. Cap and trade revenues will fund programs such as clean vehicle rebates, enhanced fleet modernization, heavy-duty and off-road vehicle investments, transit-oriented development and intercity rail, urban greening, methane emission reduction from dairy and livestock operations, urban forestry and assistance to disadvantaged communities.

AB 2722 creates the Transformative Climate Communities Program, administered by the Strategic Growth Council, for broad-based GHG emission reduction projects in disadvantaged communities. As part of the implementation for AB 2722, the Council has already released a notice of proposed rulemaking soliciting comments on the development of grant guidelines.

AB 1550 modifies cap and trade laws to require that at least 25 percent of auction proceeds go to projects benefitting disadvantaged communities and at least an additional 10 percent for low-income households and communities.

If you have any questions about these new laws or how they may impact your organization, please contact the attorney author of this Legal Alert listed to the right in the firm's Environmental Law & Natural Resources practice group, or your BB&K attorney.

Please feel free to share this Legal Alert or subscribe by clicking here. Follow us on Twitter @BBKlaw.

Disclaimer: BB&K Legal Alerts are not intended as legal advice. Additional facts or future developments may affect subjects contained herein. Seek the advice of an attorney before acting or relying upon any information in this communiqué.
Continue Reading