Legal Alerts
Sep 26, 2016
New Legislation Seeks to Expedite CEQA Administrative Record Process
Provides Opportunity to Streamline Litigation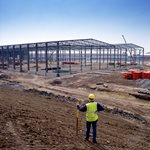 In a move that could have significant implications for public agencies and project proponents throughout California, Gov. Jerry Brown signed legislation intended to expedite litigation under the California Environmental Quality Act by allowing a lead agency to prepare an administrative record concurrently with the preparation of a CEQA document.

Traditionally, administrative records are prepared and certified only after litigation has begun. Senate Bill 122 seeks to expedite this process by allowing lead agencies to prepare the record while environmental review is ongoing. The administrative record is the documentation that an agency considers or relies upon during its evaluation of a project.

To trigger the concurrent preparation provisions, a project applicant must submit a written request to a lead agency within 30 days of the agency determining what type of CEQA document is required for a project. SB 122 also provides:
A lead agency can deny a project applicant's request for concurrent preparation of a record, in which case traditional record preparation procedures would apply;
A project applicant seeking concurrent record preparation must agree to "pay all of the lead agency's costs of preparing" the record, and the lead agency may charge a "reasonable fee" to recover any costs associated with record preparation;
All documents and materials that will be included in the concurrent record must be posted on, and downloadable from, a website maintained by the agency concurrent with the "release of [a] draft environmental document for [a] project." Consistent with existing law under Public Resources Code section 21167.6, the record would include any written comments submitted to a lead agency, draft environmental documents and "all other documents submitted to, cited by or relied on by the lead agency" in preparing the CEQA document; and
The lead agency must certify the record within 30 days after its filing of a notice of determination.

While deciding whether to pursue this course will require project applicants and lead agencies to assess whether the risk of CEQA litigation is sufficiently high to merit expending the (often significant) costs necessary to prepare the record for a lawsuit that may never be filed, this legislation may serve as a tool for expediting litigation in the event it does arise.

If you have any questions about this legislation or how it may impact your agency, please contact the attorney authors of this Legal Alert listed to the right in the firm's Environmental Law & Natural Resources practice group, or your BB&K attorney.

Please feel free to share this Legal Alert or subscribe by clicking here. Follow us on Twitter @BBKlaw.

Disclaimer: BB&K Legal Alerts are not intended as legal advice. Additional facts or future developments may affect subjects contained herein. Seek the advice of an attorney before acting or relying upon any information in this communiqué.
Continue Reading