Legal Alerts
Aug 30, 2016
Environmental Groups to Sue Fish & Wildlife Service Over Listing of 417 Species
Development Projects in California May be Impacted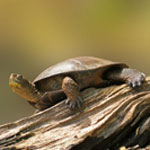 In what could prove to have significant impacts to development and major public projects in California, the Center for Biological Diversity and other environmental groups recently filed a formal notice of intent to sue the U.S. Fish & Wildlife Service over alleged violations of the Endangered Species Act. According to the Center, the Service failed to make required findings on petitions to list 417 species as "threatened" or "endangered" under the Act.
In response to a petition for listing, the ESA generally requires the Service (or the National Marine Fisheries Service for most marine species) to make a finding within 90 days of receiving a petition as to whether or not there is "substantial information" indicating that the petitioned action may be warranted. Within one year of receipt of the petition, the Service must then make a further finding that the listing is either warranted or is not warranted.
Although the Service has made findings that ESA protection may be warranted for all of the 417 species petitioned, the Center alleges that the Service "failed to issue timely 12-month findings for any of the species." If the Service does not make the required findings or "develop a legally binding timeline" for doing so within the next 60 days, the Center intends to file a lawsuit.
While the majority of the species targeted by the Center are southeastern aquatic and wetland species, the Center seeks listing of roughly 20 California species, ranging from the Arizona Toad to the Western Pond Turtle. This latest notice also comes on the heels of similar notices that have been sent to the U.S. Army Corps of Engineers and other entities over alleged impacts to Southern California species, including the Santa Ana sucker. Project proponents throughout the State should work closely with legal counsel to analyze how these actions may impact ongoing and future projects.
If you have any questions about this action or how it may impact your organization, please contact the attorney authors of this Legal Alert listed to the right in the firm's Environmental Law & Natural Resources practice group, or your BB&K attorney.
Please feel free to share this Legal Alert or subscribe by clicking here. Follow us on Twitter @BBKlaw.
Disclaimer: BB&K Legal Alerts are not intended as legal advice. Additional facts or future developments may affect subjects contained herein. Seek the advice of an attorney before acting or relying upon any information in this communiqué.
Continue Reading