Legal Alerts
Aug 30, 2016
California Governor Extends CEQA Litigation Streamlining Provisions for Large Projects Promoting Job Creation and Innovative Technologies
Law Will Expedite Schedules for Qualified Projects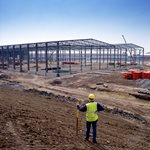 On Friday, Gov. Jerry Brown signed into law a bill extending special California Environmental Quality Act litigation streamlining provisions for large, jobs-producing development projects that meet certain cost, employment, and greenhouse gas emissions requirements. The program is expected to shorten litigation timelines for qualified projects by two to four years.
Originally adopted in 2011, the Jobs and Economic Improvement Through Environmental Leadership Act established expedited judicial review procedures for developments certified by the Governor as "environmental leadership development projects." To qualify for certification, the projects must meet certain requirements, including that they create high-wage and high-skilled jobs, cost more than $100 million, and not result in any net additional emissions of greenhouse gases. Under the 2011 Act, new projects were ineligible for certification after Jan. 1, 2016, and certified projects must be approved by Jan. 1, 2017 to remain eligible for the judicial streamlining benefits. SB 734 extends these deadlines, allowing the Governor to certify new leadership projects through Jan. 1, 2018, and giving certified projects until Jan. 1, 2019 to be approved.
Neither the 2011 Act, nor its extension under SB 734, exempts certified projects from environmental review in any way, or reduces or limits a lead agency's obligations under CEQA. Instead, the Act streamlines legal challenges brought against these projects under CEQA by sending legal challenges directly to the appellate courts — circumventing judicial review at the trial court level — and mandating that an appellate court issue a decision within 270 days. The Act also allows for streamlined preparation of a certified project's administrative record —essentially, the evidence relied upon by the court — a process that normally can take a year or more to complete. Thus, the Act's judicial review streamlining provisions could shave years off development timelines.
Since 2011, the Governor has certified six projects as environmental leadership development projects. These include:
the Golden State Warriors arena and event center in San Francisco
the Qualcomm Stadium renovation in San Diego
Apple's new corporate campus in Cupertino
the Soitec Solar Energy Project in San Diego County
the McCoy Solar Energy Project in Riverside County
8150 Sunset Boulevard, a mixed use commercial and residential infill project proposed in Los Angeles

For more information on eligibility requirements for certified environmental leadership development projects, visit the Governor's Office of Planning Research website.

If you have any questions about the new law or how it may impact your organization, please contact the attorney authors of this Legal Alert listed to the right in the firm's Municipal Law or Environmental Law & Natural Resources practice groups, or your BB&K attorney.

Please feel free to share this Legal Alert or subscribe by clicking here. Follow us on Twitter @BBKlaw.

Disclaimer: BB&K Legal Alerts are not intended as legal advice. Additional facts or future developments may affect subjects contained herein. Seek the advice of an attorney before acting or relying upon any information in this communiqué.
Continue Reading