Legal Alerts
Apr 14, 2016
FCC Proposed Rule Will Change Business Data Services (Also Known as "Special Access") Marketplace
Public and Private Agencies' Rates Could Be Impacted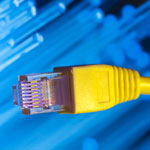 The FCC is expected to issue a Further Notice of Proposed Rulemaking on April 28 that will rewrite the rules that protect local governments, public agencies and public and private educational and health care providers as consumers of communications services — specifically, business data services, historically known as special access. The FNPRM may include elimination of all tariffs (published and regulated rates) for business data services, and impose price cap regulation on BDS' in non-competitive markets. It is imperative that local governments and public agencies (and others who now purchase those services) understand how this rulemaking will change the marketplace for BDS. Special access rates can be a huge cost driver for local government data networks, especially public safety secure networks that must comply with federal and state secure communications requirements.

While the FNPRM has not yet been made public, Chairman Tom Wheeler, in a blog entitled "Out with the Old, In with the New," offers his understanding of the FNPRM. He explains that business data services are "little known but hugely important." The dedicated network connections are used by both public and private agencies to move a lot of data. Wheeler then outlines his position: "Competition is the best way to ensure benefits," and that most BDS markets are competitive today; therefore, he recommends that BDS tariffs be ended.

When local governments and public agencies examine most issues at the FCC, they often do so as the landlord of property on, and in which, communications infrastructure is deployed. This is done with an eye toward preserving the rights to manage such real estate and receive a fair rent. Other times, local governments and public agencies review FCC proposals in the role as the last line of defense for consumers who increasingly have little regulatory protection and often limited choices.

This proposed rulemaking is different. It has the potential to severely impact operations and public safety budgets. The institutions most likely impacted will be those that buy services at tariffed rates – and particularly in areas where there might ostensibly be competition (because of the presence of a cable operator and local telephone company), but where options are limited. However, depending on the way the FNPRM is phrased, other communities could also be affected. For example, in some contracts for provision of services by cable operators, the operator is permitted to cease providing services if the service is classified as a common carrier service, and this proceeding could result in that reclassification.

Moreover, the rulemaking has a potential significant economic development component to the extent it affects the price local businesses must pay for data services.

Governments, public agencies and other affected entities should prepare now to participate in the FCC proceeding to protect their interests. As a first step, it is advisable to determine the extent to which you are using special services purchased at tariffed rates or at a specified discount from tariffed rates, and how a change may affect other contracts under which you receive services. If you are interested in working with other communities to file comments, or would be interested in assistance in preparing your own comments, please contact the authors of this Legal Alert listed at right in the firm's Telecommunications practice group, or your BB&K attorney.

Please feel free to share this Legal Alert or subscribe by clicking here. Follow us on Twitter @BBKlaw.

Disclaimer: BB&K Legal Alerts are not intended as legal advice. Additional facts or future developments may affect subjects contained herein. Seek the advice of an attorney before acting or relying upon any information in this communiqué.
Continue Reading