Legal Alerts
Mar 15, 2016
CSDA Call to Action: SB 885
Legislation Would Limit Design Professionals' Liability on Public Contracts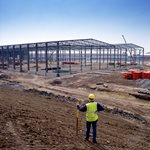 The California Special Districts Association has issued a "Call to Action" regarding SB 885. If enacted, the legislation would further limit design professionals' liability when providing services to public agencies. Specifically, SB 885 would limit design professionals' duty to defend public agencies.

For purposes of SB 885 a design professional includes a licensed architect, licensed landscape architect, licensed land surveyor, registered professional engineer, and businesses offering any of these services provided by these types of design professionals.

More information on the legislation and ways to make your opinions heard can be found on the CSDA page here.

If you have questions about the proposed legislation, please contact one of the attorney authors of this Legal Alert listed to the right in the Special Districts practice group, or your BB&K attorney.

Please feel free to share this Legal Alert or subscribe by clicking here. Follow us on Twitter @bbklaw.

Disclaimer: BB&K Legal Alerts are not intended as legal advice. Additional facts or future developments may affect subjects contained herein. Seek the advice of an attorney before acting or relying upon any information in this communiqué.
Continue Reading