Legal Alerts
Feb 19, 2016
FCC Opens Door to New Regime of Multichannel Video Programming
FCC Will Seek Comments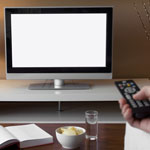 The Federal Communications Commission on Thursday took two steps designed to give consumers greater access to multichannel video programming, including programming now provided via public, educational and government access channels. Neither is a final action, and whether the Commission adopts rules that protect consumer or local government interests — or any rules at all — is likely to depend on the comments the agency receives in response to the notices it issued.

The FCC issued a Notice of Proposed Rulemaking regarding the set-top boxes that most pay-TV customers use to access traditional television, premium services and on-demand services offered over cable systems. As a practical matter, currently, those boxes must be leased from the cable operator for the consumer to receive many services, or to use the interactive program guide. The controversial measure — passed on a 3-2 partisan vote – is important in that it potentially gives consumers greater choices in the ways they watch video entertainment on TVs by allowing consumers to purchase set-top boxes from third-party manufacturers, and pay much less than is paid now for set-top boxes. Those manufacturers may in turn be able to add advanced functionality that makes it easier for consumers to obtain programming and information from a variety of sources, including from "over the top" content providers.

Although strongly opposed by cable companies, the proposed regulations were welcomed by consumer groups. Some content providers argue that the FCC's proposals will undermine copyright protections. In the proposal, the FCC notes the concerns of Anne Arundel and Montgomery counties in Maryland (two BB&K clients), that multichannel video programming distributors (known as MVPDs) might add service charges for consumers viewing video content on more than one digital device. They propose the FCC prohibit such charges.

The other action, a Notice of Inquiry, will begin a conversation about how the FCC might boost independent video programming. This notice, issued unanimously, is at a more preliminary stage than the proposed rulemaking. However, it is important because it could set the stage for PEG access in the new legal environment that may well emanate from the set-top box proposed rulemaking and from the transition to "over the top" television. The proceeding could help ensure that consumers have easy access to information about their local schools and government.

Responses to the NPRM are due 30 days after publication in the Federal Register; reply comments are due 60 days after publication in the Federal Register.

NOI comments are due 30 days after publication; reply comments are due 50 days after publication.

Although the documents have not yet been published in the Federal Register, you can find links to the NPRM documents here and the NOI documents here. In some places, cable operators are already approaching local communities and asking them to oppose the FCC's efforts (which they characterize as an AllVid proposal). Elected officials may need to be briefed on the proposals and the potential benefits and detriments.

Best Best & Krieger attorneys, on behalf of several clients, submitted comments in both the proposed rulemaking and the notice. A coalition of communities is considering filing joint comments in the proceeding. If you'd like more information as to how your community can participate, please contact us. For more information about these Commission actions and how they may impact your agency, please contact one of the attorney authors of this Legal Alert listed to the right in the firm's Telecommunications practice group, or your BB&K attorney.

Please feel free to share this Legal Alert or subscribe by clicking here. Follow us on Twitter @bbklaw.

Disclaimer: BB&K Legal Alerts are not intended as legal advice. Additional facts or future developments may affect subjects contained herein. Seek the advice of an attorney before acting or relying upon any information in this communiqué.
Continue Reading