Legal Alerts
Sep 14, 2015
National Labor Relations Board Rewrites Decades-Old Joint Employer Standard
New Standard Leaves No Predictability Regarding the Identity of the "Employer"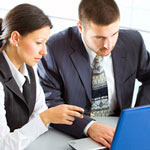 The National Labor Relations Board recently made sweeping revisions to the standard for determining if two or more entities are joint employers under the National Labor Relations Act. The revisions came in the closely watched matter of Browning Ferris Industries of California, Inc., which was decided by a 3-2 vote on Aug. 27. Every company should evaluate whether this new joint employer standard poses a risk to its operations.

Please note that this decision only applies to those private sector employers that are subject to NLRB jurisdiction. It does not directly govern contracts entered into by state and local government employers.

Prior to this decision, the Board only considered a putative employer to be a joint employer under the Act if there was evidence of a significant or substantial degree of direct and immediate control over the hiring, firing, discipline, supervision and direction of employment of another company's employees. This long held standard provided employees, unions and employers with a predictable and finite bargaining process.

Nevertheless, the majority determined that the old joint employer standard was more narrow than statutorily necessary and a new, broader standard was needed to encourage the practice and procedure of collective bargaining in the current economic landscape. Relying on the stated purpose of the Act, the Board held that it "may find that two or more entities are joint employers of a single work force if they are both employers within the meaning of the common law, and if they share or codetermine those matters governing the essential terms and conditions of employment."

At first, this new standard seems only slightly different than the old standard. However, the Board spent several paragraphs clarifying the expansiveness of its new standard. The following are among the most notable changes:
Explicitly overruling several cases, the Board found that it will "no longer require that a joint employer not only possess the authority to control employees' terms and conditions of employment, but must also exercise that authority, and do so directly, immediately, and not in a 'limited and routine' manner. Consequently, the ability to indirectly — even though an intermediary — control employees' terms and conditions of employment may now result in the Board finding that a putative employer is a joint employer. Further, a reserved right to control, even though unexercised, may in itself be dispositive of a joint employer relationship.
The Board will no longer limit its analysis of whether a putative employer has control over the hiring, firing, discipline, supervision and direction of employment of another company's employees. Instead, the Board will utilize an "inclusive approach" and will analyze whether the putative employer has control over any terms and conditions of employment of another company's employees that could be part of the bargaining process including, but not limited to, the following: hiring, firing, discipline, supervision, direction, wages and hours, dictating number of workers, scheduling, seniority, overtime, assigning work, and determining the manner and method of work performance.
Without elaborating more, the Board found that "it is certainly possible that in a particular case, a putative joint employer's control, might extend only to terms and conditions of employment too limited in scope or significance to permit meaningful collective bargaining. Moreover, as a rule, a joint employer will be required to bargain only with respect to such terms and conditions which it possesses the authority to control."

As stated by the dissent, "This change will subject countless entities to unprecedented new joint-bargaining obligations that most do not even know they have, to potential joint liability for unfair labor practices and breaches of collective-bargaining agreements, and to economic protest activity, including what have heretofore been unlawful secondary strikes, boycotts, and picketing…." Indeed, for almost 30 pages, the dissent identified again and again how the new joint employer standard provides neither employees, unions, nor employers with any predictability and instead puts at risk entities that are only tenuously connected to another company's employees. Specifically, among the entities the dissent identified that are now at risk are insurers, franchisors, banks, lenders, contractors with subcontractors, any company that negotiates specific quality or product requirements, any company that grants access to its facilities for a contractor to perform services, and consumers or small businesses who dictate the times, manner and methods of performance of contractors.

For more information on these revisions and how they may impact your organization, please contact one of the authors of this legal alert listed at the right in the Labor & Employment practice group, or your BB&K attorney.

Please feel free to share this Legal Alert or subscribe by clicking here. Follow us on Twitter @bbklaw.

Disclaimer: BB&K legal alerts are not intended as legal advice. Additional facts or future developments may affect subjects contained herein. Seek the advice of an attorney before acting or relying upon any information in this communiqué.
Continue Reading