Legal Alerts
Oct 27, 2014
Use of School Grounds for Campaign and Election Activities
The Education Code and the Courts Have Established Rules and Regulations for Campuses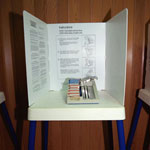 With the election just days away, school superintendents, board members, administrators and principals are often confronted with requests to permit electioneering activity on campus, or even the uninvited appearances of candidates or citizens campaigning for a candidate or proposition on the ballot.

Public schools are first and foremost educational institutions, but they are also public places and "civic centers," and often serve as polling locations. So, what are the laws that guide access for electioneering activity?

Education Code section 7054 provides that no school district funds, services, supplies or equipment shall be used for the purpose of urging the support or defeat of any ballot measure or candidate, including a candidate for the school's governing board. This statute does not address the use of, or access to, school property that would not involve the expenditure of district funds for, for example, facilities costs, security, clean-up, etc. Further, the legislative findings made when the statute was adopted reveals that it was intended to prohibit using "public funds in election campaigns." Mere temporary or incidental use of school property or access to it for electioneering activities would not seem to be within the scope of the statute.

However, Education Code section 7055 empowers the governing board of a school district to establish rules and regulations for "political activities on the premises" of the school district. In an opinion issued in 2001, the Attorney General has construed this statute as permitting "regulation of political activities occurring on school premises." Thus, a district board is empowered to prohibit or restrict use of school grounds for political activity or to permit it within guidelines as to time, place and manner. And, while no court has construed this law with respect to regulation of political activities on school premises, it seems self-evident that any regulation would have to be "content neutral" in the sense of equally permitting or prohibiting activity regardless of position or viewpoint of the political advocacy. (In Reeves v. Rocklin School Dist., handed down in 2003, the Appellate Court held that schools are nonpublic forums that may be off limits to political activity or regulated as to access, but holding any regulation must be content neutral.)

Education Code section 32211 allows a school administrator to eject any person from school grounds who is disrupting the operation of the school, and this includes those purporting to exercise First Amendment, the media or political groups. In addition, case law has held that school access is limited, and anyone who fails to register and identify themselves while visiting campuses during school hours could be charged with a misdemeanor.

Finally, Elections Code section 12283 authorizes use of a school facility as a polling place, which triggers restrictions on activities in and around polling places. These include restricting solicitation of potential voters and posting of signs within 100 feet of a polling place

For more information on campaign and election activities on school grounds or other election law questions, please contact one of the attorney authors of this legal alert listed at right in the firm's Public Policy and Ethics Compliance, Education Law or Elections Law practice groups or your BB&K attorney.

Please feel free to share this Legal Alert or subscribe by clicking here. Follow us on Twitter @bbklaw.

Disclaimer: BB&K legal alerts are not intended as legal advice. Additional facts or future developments may affect subjects contained herein. Seek the advice of an attorney before acting or relying upon any information in this communiqué.
Continue Reading