Legal Alerts
Oct 20, 2014
California Takes Significant Strides Toward Design-Build
New Law Consolidates Certain Design-Build Authorizations Under a Single Statute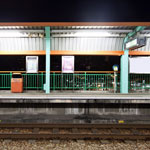 The adoption of Senate Bill 785 signifies strong movement toward authorizing design-build procurement in California at the state and local agency levels. SB 785, effective Jan. 1, repeals several design-build statutes previously adopted by the Legislature for the purpose of testing the effectiveness and viability of design-build procurement in California. The new law resolves various problems and inconsistencies with these prior statutes by providing consolidated design-build authorization under a single source of law.

For local agencies, SB 785 authorizes a city, county, city and county, transit district, or special district operating wastewater facilities, solid waste management facilities, water recycling facilities or fire protection facilities to utilize the design-build project delivery method on public works projects exceeding $1 million. To utilize design-build, the local agency must meet certain administrative requirements, including the use of a rigorous statutory selection procedure.

Local agencies wishing to utilize design-build under SB 785 must follow a two-step RFQ-RFP process where prospective design-build firms are first prequalified and, for those firms that are deemed qualified, then requested to submit proposals. Selection of the design-build firm may be made on the basis of low bid or best value. Best value requires the local agency to take into consideration various factors in addition to price in ranking proposals. At minimum, the local agency must consider technical design and construction expertise, project price and life-cycle costs over a minimum of 15 years. In the event a local agency elects to utilize best value, the agency may also hold discussions and negotiations with responsive proposers. Local agencies using best value must award the design-build contract to the firm offering the best value to the public. Once an award is made utilizing either low bid or best value, the local agency must publicly announce the award and provide a statement regarding the basis of the award.

In addition to the lengthy selection process under SB 785, the new law also contains significant skilled workforce requirements. Local agencies should be cognizant that design-build firms not meeting the skilled workforce requirements under the new law may not be prequalified. Because of this and other potentially restrictive requirements under SB 785, it should be noted that the enactment of SB 785 does not preclude local agencies that retain separate authority to utilize design-build from exercising that authority. Local agencies that are authorized to use design-build under SB 785 and one or more other sources of authority should determine what design-build procurement process and requirements best serves the agency's interests.

For more information about SB 785 and the design-build project delivery method, please contact the authors of this legal alert listed at right in the firm's Public Contracts and Construction group, Transportation group or your BB&K attorney.

Please feel free to share this Legal Alert or subscribe by clicking here. Follow us on Twitter @bbklaw.

Disclaimer: BB&K legal alerts are not intended as legal advice. Additional facts or future developments may affect subjects contained herein. Seek the advice of an attorney before acting or relying upon any information in this communiqué.
Continue Reading