Legal Alerts
Sep 15, 2014
Ninth Circuit: Cities Must Have On-Street Disabled Parking
Cities Have an Obligation Under the ADA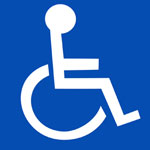 The Ninth Circuit U.S. Court of Appeals recently ruled that cities have an obligation under the Americans with Disabilities Act to provide on-street parking that is accessible to people with disabilities. In Fortyune v. City of Lomita, the plaintiff filed suit against the City alleging that none of the City's on-street parking is accessible. The City moved to dismiss the suit because the federal standards for design of ADA-compliant facilities do not contain any requirements related to on-street parking. The Ninth Circuit found that, despite the lack of accessibility standards, on-street parking is a "normal function" of a city and therefore must be made accessible.

Fortyune is the first case to impose a duty under the ADA where there are no technical specifications for the particular facility involved. To assist public agencies in complying with the ADA, the U.S. Department of Justice has adopted standards that set forth technical requirements for public facilities. For example, the standards require parking lots to have certain minimum numbers of handicapped parking spaces. A city that operates a parking lot is able to ensure compliance with the ADA by following these standards. But the Department of Justice has never established standards for on-street parking.

Now, in light of Fortyune, cities must provide accessible on-street parking despite the absence of technical standards. The Ninth Circuit's opinion provides little help in how to comply with this requirement. The opinion does not address whether any particular conditions violate the ADA. The questions left open by Fortyune are numerous, but there are two key issues that cities should immediately consider. First, does the city provide a sufficient amount of accessible on-street parking spaces? Second, must the city provide accessible parallel parking spaces? Because the opinion gives little guidance, it is not clear how these issues should be addressed.

The Department of Justice is expected to eventually adopt accessibility standards for public rights-of-way, which should answer the questions related to on-street parking. The Access Board, the federal agency charged with developing accessibility guidelines for the Department of Justice, has already drafted proposed guidelines, which include technical requirements for street parking. The Access Board has yet to complete a final version of these guidelines, and until it does, the Department of Justice cannot adopt final standards. In the meantime, cities must nonetheless provide accessible on-street parking even though there are no official standards as to detail how this must be accomplished.

If you have any questions about this case or how it may impact your agency, please contact one of the attorney authors of this legal alert listed at right in the firm's Municipal Law practice group, or your BB&K attorney.

Please feel free to share this Legal Alert or subscribe by clicking here. Follow us on Twitter @bbklaw.

Disclaimer: BB&K legal alerts are not intended as legal advice. Additional facts or future developments may affect subjects contained herein. Seek the advice of an attorney before acting or relying upon any information in this communiqué.
Continue Reading