Legal Alerts
Sep 04, 2014
CPUC Adopts Rules for Renewal of State Video Franchises
Commission Decides Streamlined Process Required by DIVCA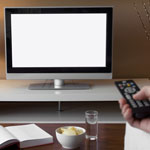 The California Public Utilities Commission has concluded its rulemaking proceeding and adopted streamlined rules that holders of state video franchises (such as Comcast, Time Warner Cable, Verizon, AT&T and others) must follow to obtain renewal of their franchises under the Digital Infrastructure and Video Competition Act of 2006. In its decision amending General Order 169, the CPUC rejected arguments by local entities and others that in order to be consistent with federal law, the renewal process must involve a meaningful examination of the franchise holder's past compliance and plans to meet future cable-related needs and interests. Instead, the CPUC concluded that DIVCA requires the process for renewing state-issued franchises to be nearly identical to the streamlined process for granting the initial franchises.

In 2006, the California Legislature created a new video franchising process under DIVCA to promote video service competition, shifting cable franchising from the local to the state level. In 2013, the CPUC initiated a rulemaking to establish video franchise renewal procedures for the 10 year DIVCA franchises. The amended General Order 169 is the result of that proceeding.

The new rules require franchise renewal applicants to provide a copy of their application to each local entity where service will be provided, as well as to the Office of Ratepayer Advocates, and allows those entities and the general public only 15 days to file and serve comments on the renewal application. For most, comments are limited to one issue: whether a video service provider is in violation of a final non-appealable court order related to DIVCA. The ORA is also allowed to include additional information on the completeness of the renewal application. The ORA may also make comments regarding compliance with the applicant's franchise obligations, including nondiscriminatory provision of services, compliance with consumer protection laws, payment of franchise fees and provision of PEG channels and funding. However, the CPUC will not consider this information as part of the franchise renewal process, instead determining whether it will lead to further action outside that process.

For more information about the new CPUC rules and how they may impact your agency, please contact one of the authors of this legal alert listed at right, an attorney in the firm's Telecommunications group or your BB&K attorney.

Please feel free to share this Legal Alert or subscribe by clicking here. Follow us on Twitter @bbklaw.

Disclaimer: BB&K legal alerts are not intended as legal advice. Additional facts or future developments may affect subjects contained herein. Seek the advice of an attorney before acting or relying upon any information in this communiqué.
Continue Reading