Legal Alerts
Aug 29, 2014
Legislature Adopts Historic Sustainable Groundwater Management Act
Act Imposes Groundwater Management and Reporting Requirements on Local Agencies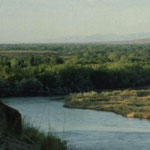 On Friday night, the California Legislature adopted a lawmaking package, including Senate Bills 1168 and 1319 and Assembly Bill 1739, and the bills are now awaiting Gov. Jerry Brown's signature. Once signed, the bills would establish the Sustainable Groundwater Management Act and comprehensively regulate groundwater for the first time in California's history. In light of the ongoing drought, the Act intends to provide local and regional agencies with the authority to sustainably manage groundwater basins within their respective jurisdictions.

To do so, the Act requires that all high and medium priority groundwater basins, as characterized by the Department of Water Resources, be governed by one or more groundwater sustainability agencies by June 30, 2017. Counties will be presumed to be the groundwater sustainability agency for unmanaged areas. Groundwater sustainability agencies for all high and medium priority basins must adopt a groundwater sustainability plan by Jan. 31, 2022. For basins subject to critical overdraft conditions, the plan must be adopted by Jan. 31, 2020.
Groundwater sustainability plans must include long-term planning, objectives and goals to achieve basin sustainability within 20 years of plan implementation. Upon adoption of a groundwater sustainability plan, the groundwater sustainability agency must submit an annual report to the Department of Water Resources of groundwater data for the basin, including elevation, aggregate extraction, water usage and any changes in groundwater storage to monitor progress toward this sustainability goal.
The Act will impose a number of new requirements on public agencies related to groundwater management and provides avenues for state intervention when local agencies are unwilling or unable to manage the state's groundwater basins. With more than 100 years of experience representing public agencies, and its national reputation on water and environmental issues, BB&K is equipped to handle all issues for complying with these new legal requirements. Among other areas, BB&K attorneys have extensive experience in the following:
Water Rights/Water Usage/Water Supply Planning: Groundwater sustainability agencies have the power to regulate, limit or suspend water extractions from the basin. BB&K has extensive experience with the exercising of water rights and assisting water supply agencies with contingency planning.
General Plan Adoption/Amendment: The substantial amendment or adoption of a general plan must consider any adopted groundwater sustainability plan. As experts on general plan issues, BB&K can assist with integrating the review and requirements of those plans with the general plan process.
Joint Powers Authorities/Agreements: A groundwater sustainability agency can consist of multiple local agencies. Particularly, where groundwater basins underlie more than one county, coordination and potential exercise of joint powers may be necessary.
Negotiation/Mediation: The Act does not include guidance for resolving disputes among agencies who may wish to form a groundwater sustainability agency. Additionally, the Act provides that it can apply to Native American Tribes to the extent permitted by law. Thus, negotiating and handling outreach among multiple agencies/entities may be crucial.
Validation Actions/Administrative Writ Litigation: The Act would allow groundwater sustainability plans to be verified via validation action. Unless the validation statutes are relied upon, the Act also provides that agency actions may be challenged via petition for a writ of administrative mandate.
Imposing Fees/Fines and Enforcement Actions: Groundwater sustainability agencies are given the authority to impose fees, and also to impose fines and to undertake enforcement proceedings for violations of groundwater sustainability plans. BB&K attorneys have expertise in the process and requirements for such actions, including the applicability of Proposition 218.
Inspection Warrants/Property Access Agreements: The Act requires agencies to conduct baseline studies of groundwater conditions, requiring access to lands overlying the basin.
Open Meeting/Public Hearing/Notice Requirements: The Act would impose a variety of public consultation, notice, public hearing and other outreach requirements.

For more information about how the Sustainable Groundwater Management Act will affect your agency, please contact one of the attorney authors of this legal alert listed at right in the Environmental Law & Natural Resources or Special Districts practice groups, or your BB&K attorney.

Please feel free to share this Legal Alert or subscribe by clicking here. Follow us on Twitter @bbklaw.

Disclaimer: BB&K legal alerts are not intended as legal advice. Additional facts or future developments may affect subjects contained herein. Seek the advice of an attorney before acting or relying upon any information in this communiqué.
Continue Reading