Legal Alerts
Jul 10, 2014
All California Contractors and Subcontractors Involved with Public Works Projects Now Required to Register With State by March 1, 2015
Urgency Legislation SB 854 Passed by California Legislature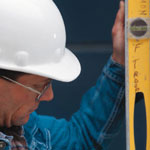 The California Legislature has imposed a new registration requirement for contractors and subcontractors involved with public works projects. Senate Bill 854, passed late last month, created a registration program, effective July 1, 2014, to fund the Department of Industrial Relations' monitoring and enforcement of prevailing wage laws.

The registration period is open now, and contractors and subcontractors wishing to work on a public works project must be registered by March 1, 2015. For public agencies/awarding bodies, the new law requires that all public works projects with bids due after March 1, 2015, or awarded on or after April 1, 2015, use only registered contractors and subcontractors. The bill also requires awarding bodies to include notice of the registration requirement in their bid invitations and bid documents. In addition, public agencies must also file notice of their public works projects using DIR approved forms.

Registration is completed through an online application and requires a non-refundable $300 fee to be paid by the contractors and subcontractors. The registration process requires contractors to:
provide workers' compensation coverage to its employees
hold a valid Contractors State License Board license
have no delinquent unpaid wage or penalty assessments
not be subject to federal or state debarment

Contractors must pay an annual renewal fee by July 1 of each year. The registration form is located on the DIR's website at http://www.dir.ca.gov/DLSE/dlsepublicworks.html.

To help awarding bodies and contractors comply with the new requirements, the DIR will post a database of registered contractors and subcontractors on its website. While non-registered contractors may not be awarded public works contracts after the effective date, inadvertently listing an unregistered subcontractor on a bid will not necessarily invalidate that bid. In addition, the registration requirement does not apply to private jobs that are determined to be public works after the contract has been awarded.

The new registration system replaces the previous requirement that awarding bodies pay for costs to monitor and enforce compliance with prevailing wage laws for certain public works projects. Registration and renewal fees will go into the State Public Works Enforcement Fund, which provides for the administration of contractor registration, monitoring and enforcement of prevailing wage laws, and the enforcement of Labor Code violations on public works projects by the DIR.

For more information on the new public works contractor registration requirement and its potential impact on public works projects, please contact the authors of this e-alert listed at right, an attorney in the firm's Public Contracts and Construction group or your BB&K attorney.

Please feel free to share this Legal Alert or subscribe by clicking here. Follow us on Twitter @bbklaw.

Disclaimer: BB&K legal alerts are not intended as legal advice. Additional facts or future developments may affect subjects contained herein. Seek the advice of an attorney before acting or relying upon any information in this communiqué.
Continue Reading