Legal Alerts
Dec 22, 2015
California's Solar Energy-Friendly Policy Survives... For Now
CPUC Will Take Comments on a Proposed Decision on Net Energy Metering Tariff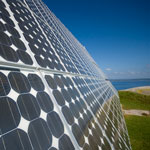 The California Public Utilities Commission has issued a proposed decision adopting the successor to the existing Net Energy Metering tariff. The decision, issued last week, is largely good news for public agency clients, continuing the existing net energy metering structure until 2019, with minor changes. It also allows systems larger than one megawatt to participate in the program, and entitles customers to remain on this tariff for 20 years.

California's current Net Energy Metering tariff incentivizes renewable energy by granting users financial credits for power generated by onsite systems, like solar panels. The credits are used to offset users' energy bills, but the program is set to end for new installations in July 2017 or when utilities hit capacity-based caps — whichever comes first.

Utility companies pushed for a dramatic restructuring of the program, arguing that solar energy users do not pay their fair share of costs. The Commission's proposed decision rejects their arguments, for now. The Commission will reconsider the program in 2019, after studies quantifying the costs and benefits of solar energy on the electric grid are completed and large-scale changes in rate design are in place.

The proposed decision adopts a few changes to the current Net Energy Metering tariff. First, all new customers with systems that generate less than one megawatt will pay a standardized interconnection fee based upon the reasonable, actual costs of interconnection. Customers with systems larger than one megawatt must pay their Rule 21 interconnection costs, meaning direct interconnection costs and required local distribution upgrades.

Second, all program participants will be required to pay "nonbypassable charges" on each kilowatt-hour of electricity they consume from the grid. Nonbypassable charges are required by law and paid by all utility users to support programs such as low-income ratepayer assistance. The current scheme only charges participants these fees based upon the net amount of energy taken from the grid after subtracting the amount of energy fed into the grid by the solar system. The new scheme will impose charges on all electricity taken from the grid and could result in an increase in cost of a few cents per kilowatt hour.

Finally, residential customers entering the program on or after Jan. 1, 2018 will pay Time of Use energy rates. Time of Use rates vary depending on demand, with higher rates during the periods of peak demand. All residential users will be switched to Time of Use rates in 2019.

Other important aspects of the decision for public agencies include the continuance of the Net Energy Metering Aggregation tariff, and the rejection of a monthly true-up. A monthly true-up would have eliminated the ability to apply surplus credits generated during the peak seasons (such as the summer) to the winter months when less power is generated. It should be noted, however, that investor-owned utilities will most likely continue to propose changes in general rate cases to their individual rate tariffs, which is not precluded by the decision and could still affect the economics of net energy metering projects going forward.

Comments on the proposed decision are due Jan. 7, and the Commission will hear oral arguments on Jan. 12. Reply comments are due Jan. 15 and the Commission will likely vote on the proposed decision on Jan. 28. Best Best & Krieger LLP attorneys, who have participated throughout the proceedings to represent the interests of many public agency clients, will be filing comments and attending the oral arguments.

For more information about the proposed decision and how it may impact your agency, contact the authors of this Legal Alert listed at right in the firm's Environmental Law & Natural Resources and Municipal Law practice groups, or your BB&K attorney.

Please feel free to share this Legal Alert or subscribe by clicking here. Follow us on Twitter @BBKlaw.

Disclaimer: BB&K Legal Alerts are not intended as legal advice. Additional facts or future developments may affect subjects contained herein. Seek the advice of an attorney before acting or relying upon any information in this communiqué.
Continue Reading